MediaTab
Dec 2022
A poem on Christmas spirit relayed on Television Channel in Mexico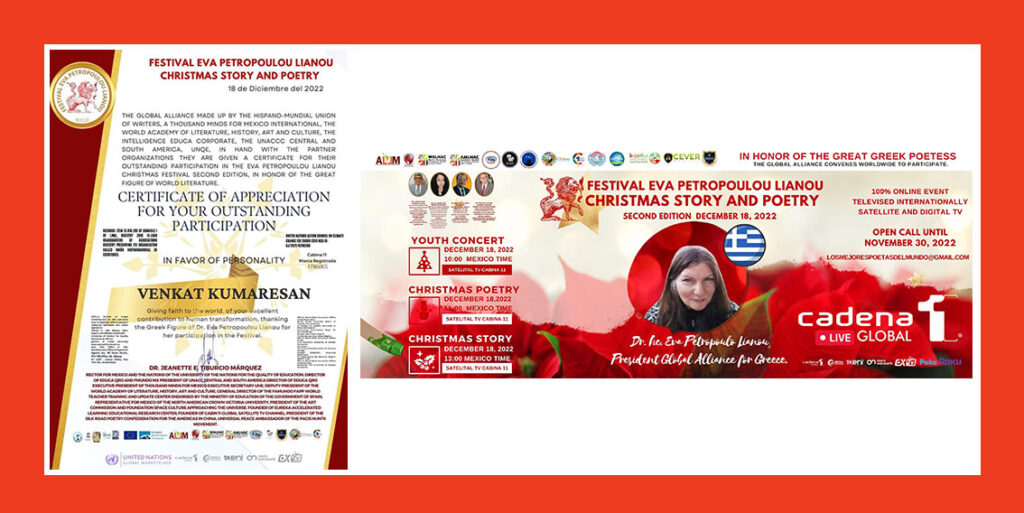 Nov 2022
International Students Magazine honors Author Venkat on its Cover Page featuring him as the 'Face of the Continent'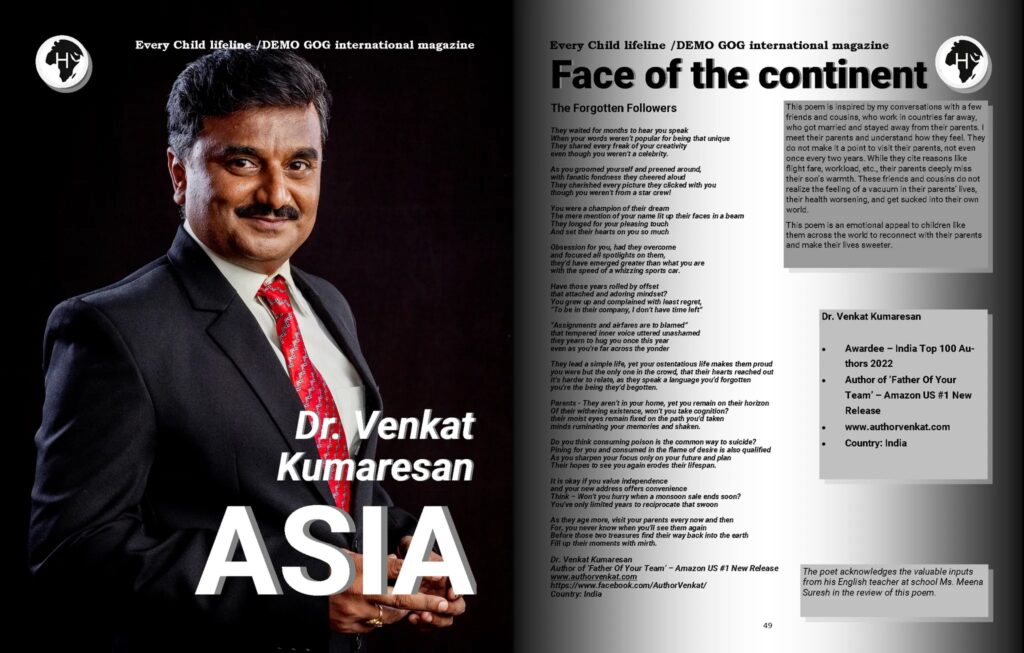 Apr 2022
ACE International Singapore features Author Venkat in Book Of Achievers 2020-2021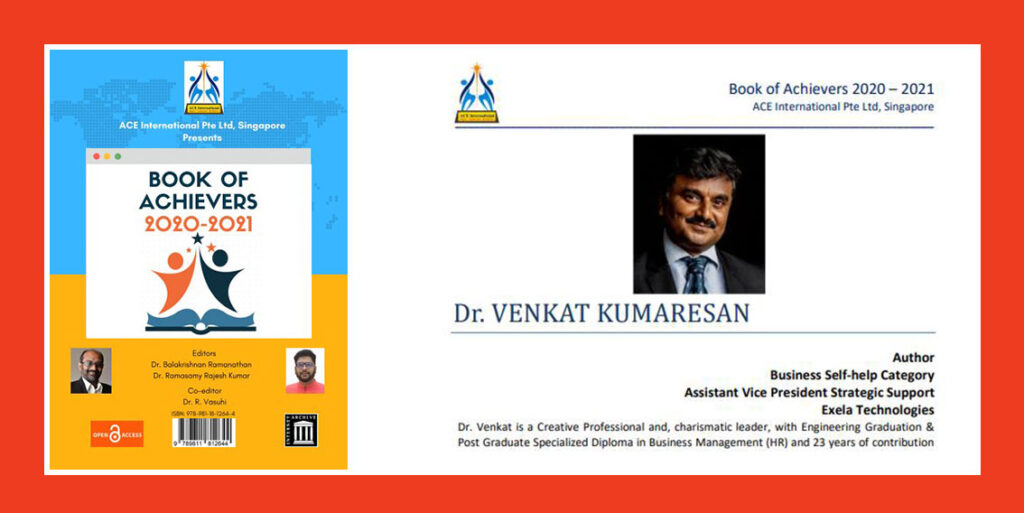 Apr 2022
Awarded 'The Most Engaging Public Speaker' at the AEA Conference 2022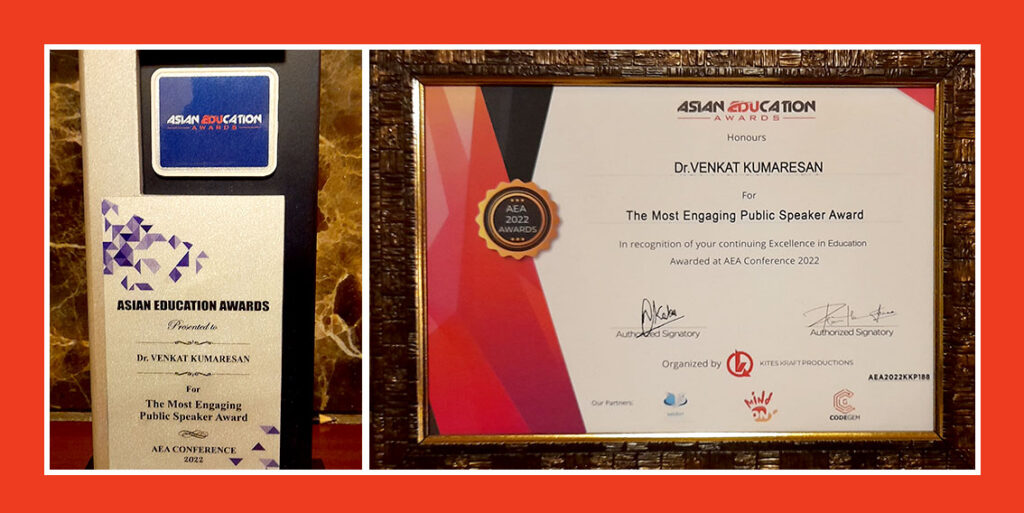 Mar 2022
Poem on Indian IT employees` Lifestyle qualified for International Spring Festival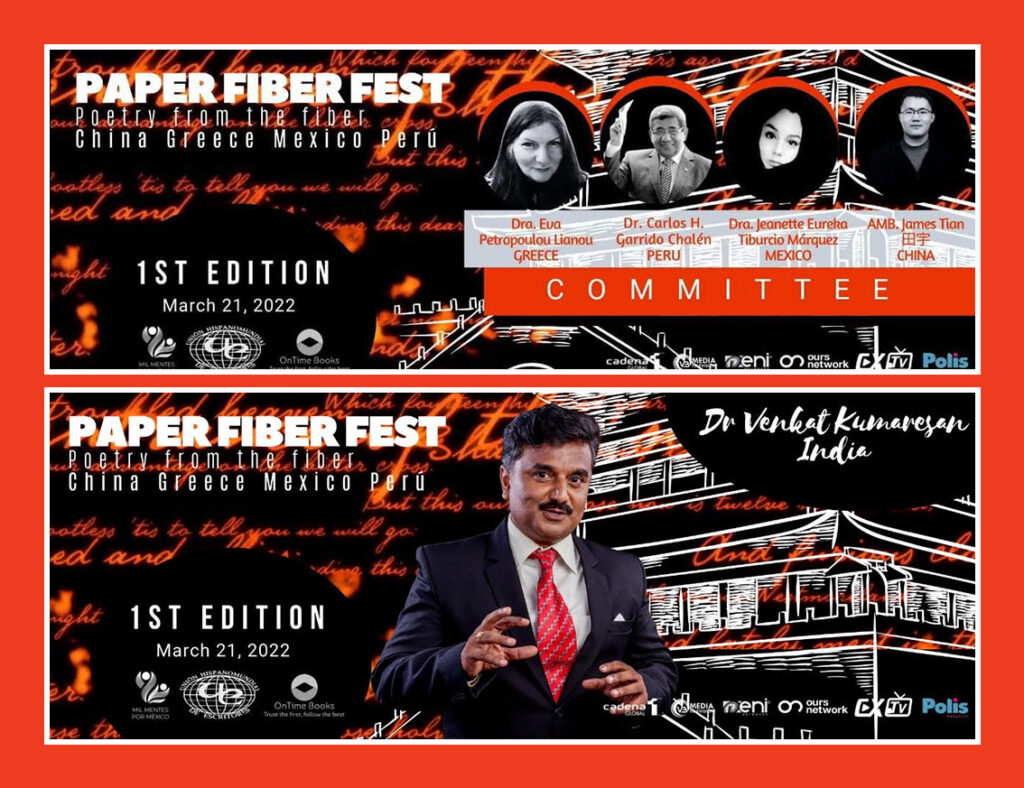 Mar 2022
Presented a Poem - A Boon Closing Soon at the International Paper Fiber Fest telecasted on Mexican Satellite Television
Aug 2021
Keynote speech on UN Sustainable Development Goals on Singapore National Day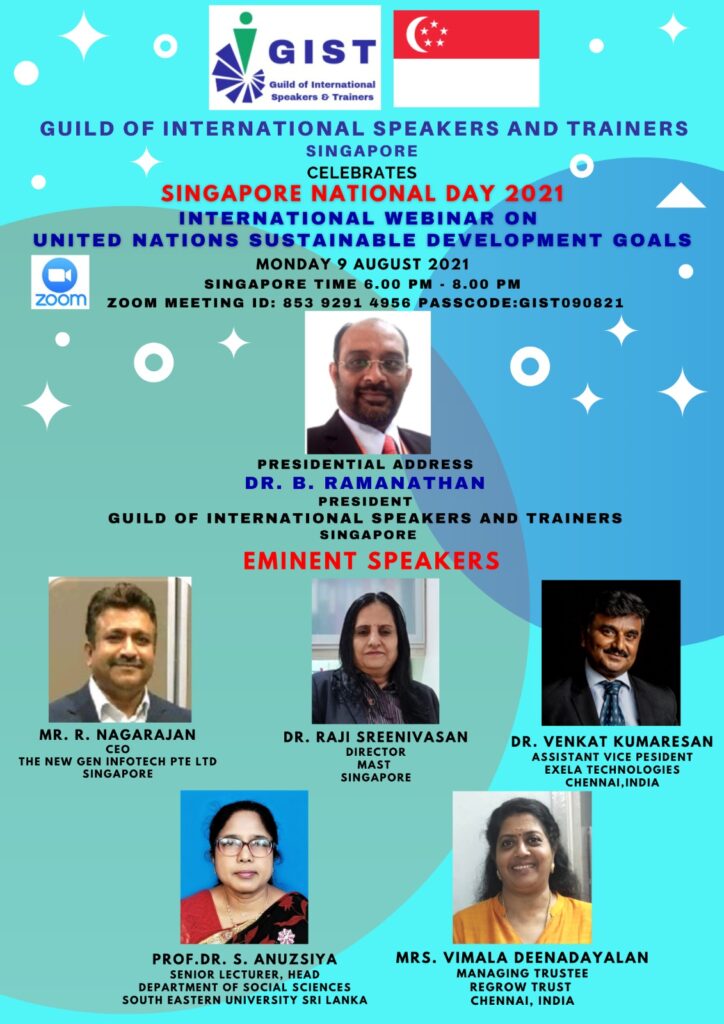 May 2021
Review of an Award-winning children literature book for a popular International Tamil book lovers forum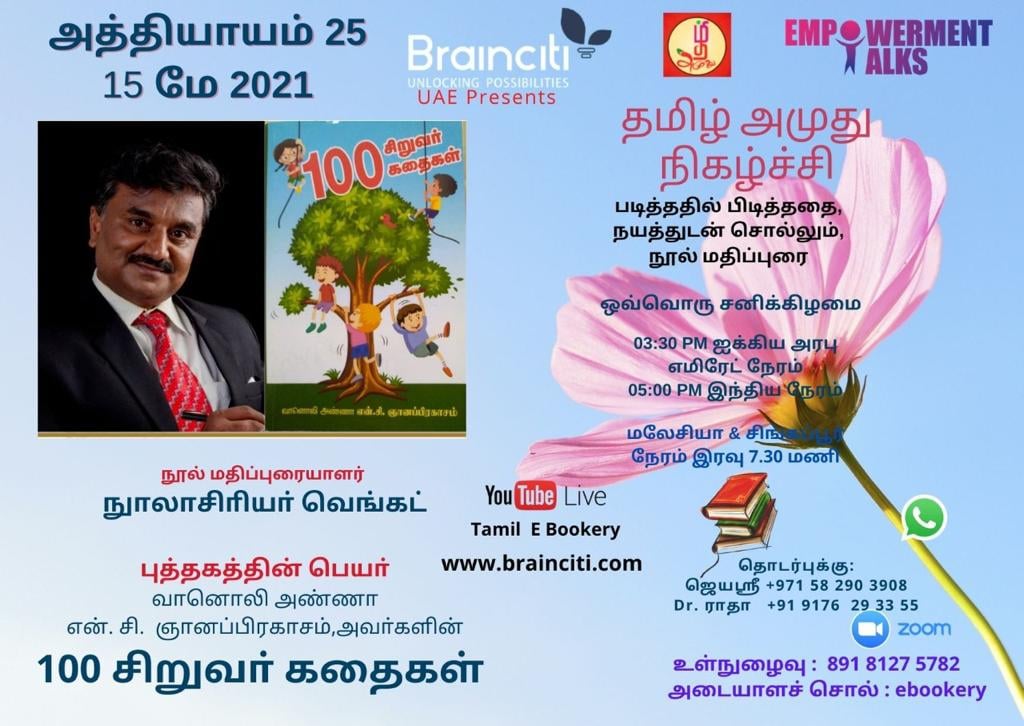 Apr 2021
Special address to International Authors on 'Father Of Your Team' at the 1st virtual UK book fair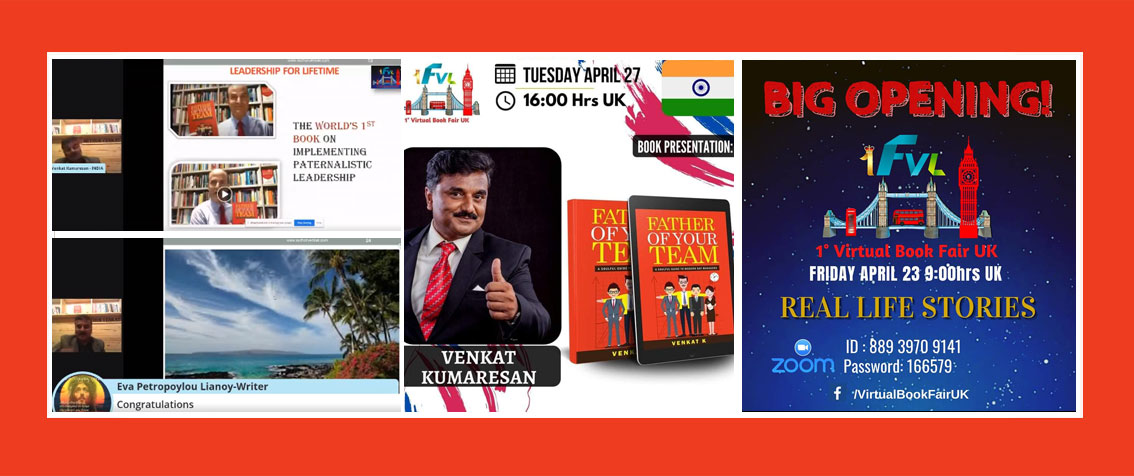 Mar 2021
How can Father Of Your Team enable leaders to leave a legacy- Presentation at the 'Fiera Virtuale del Libro Italia' - the largest International Book fair 2021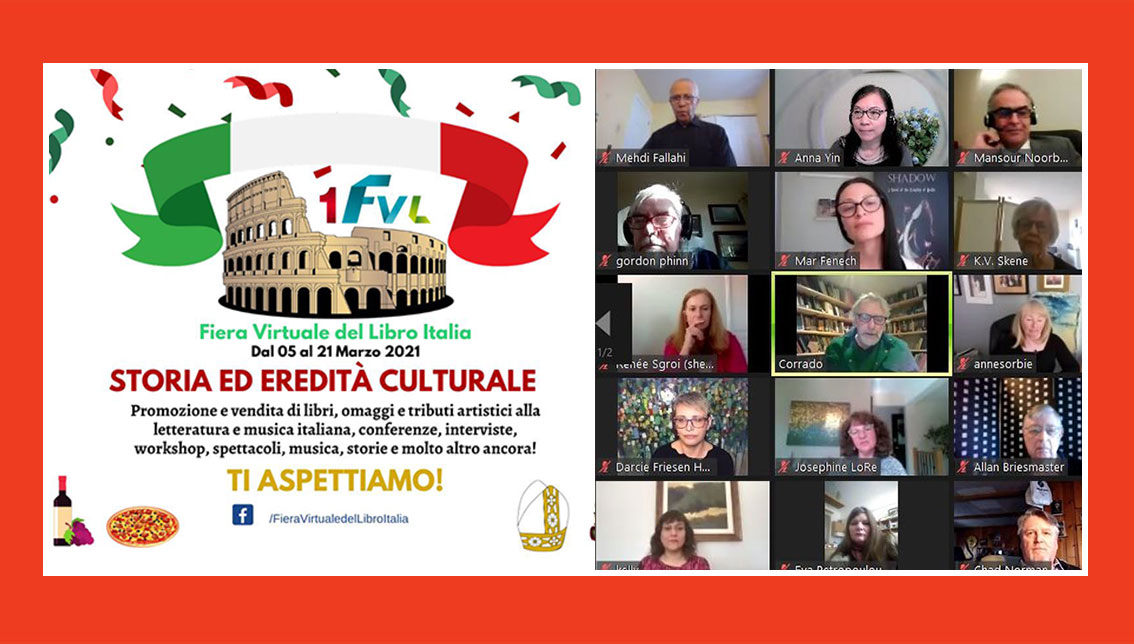 Mar 2021
Haha for Aha Life - Session with children on creating wisecracks for societal impact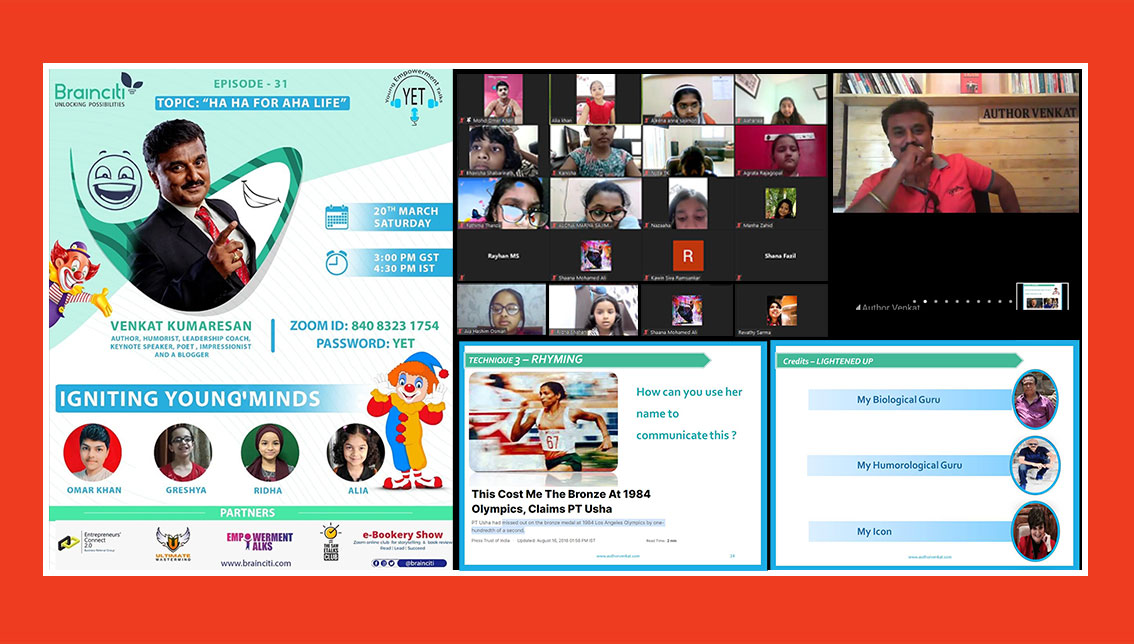 Feb 2021
A vibrant session for Senior Leaders and Coaches on leveraging Skills, Perceptions, and Attitude to accelerate Success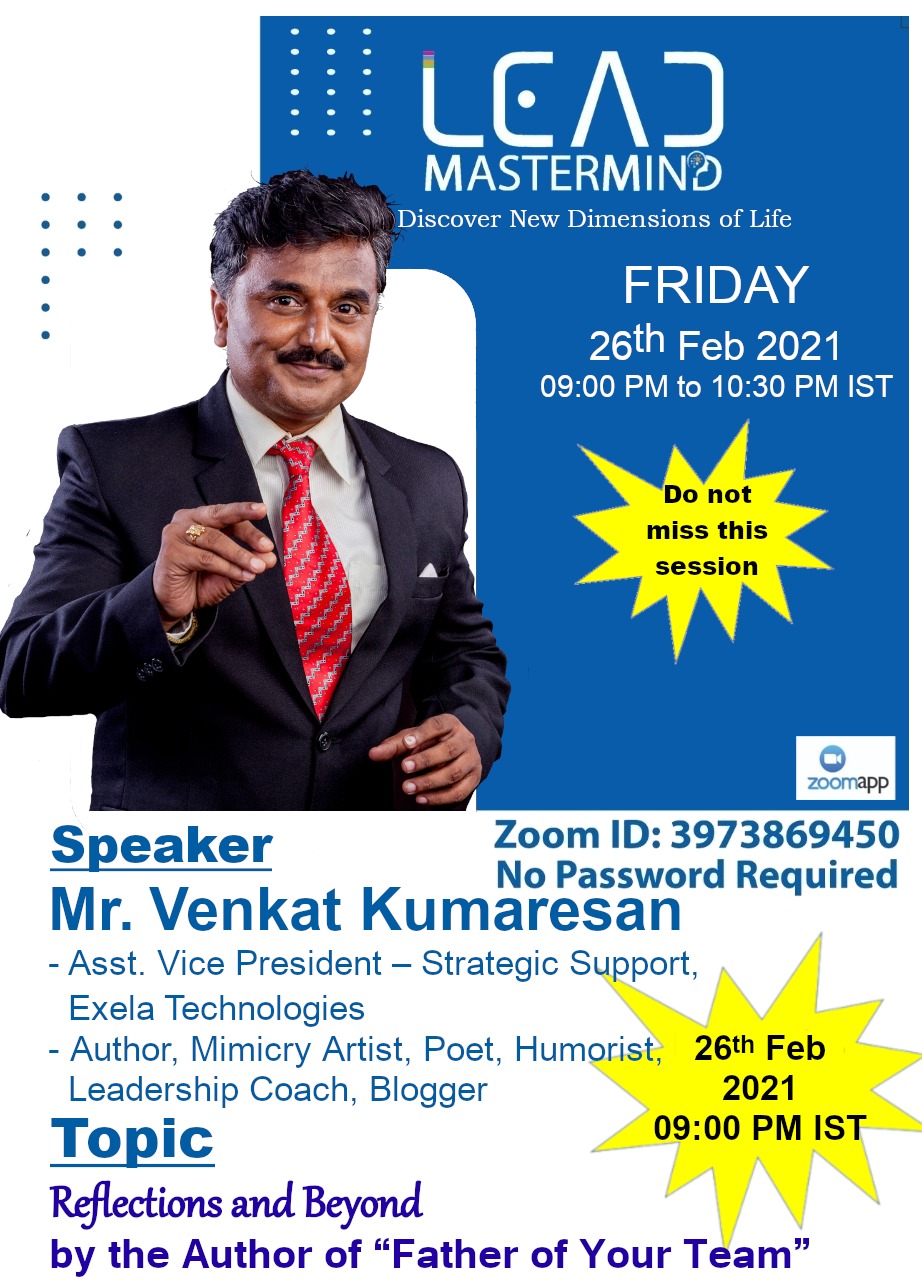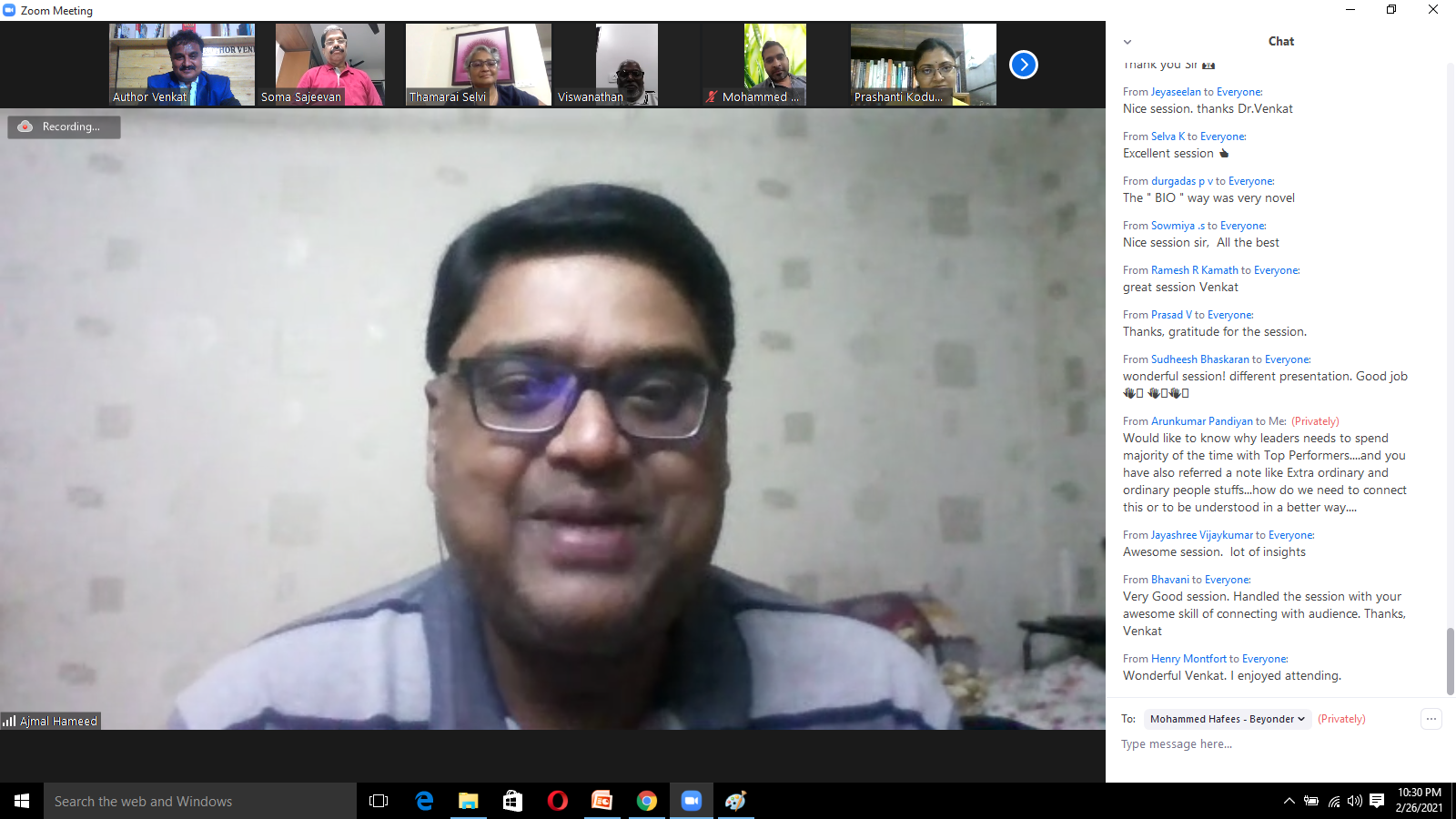 Dec 2020
Review of a best-seller on Inspiring women for a Global Tamil Forum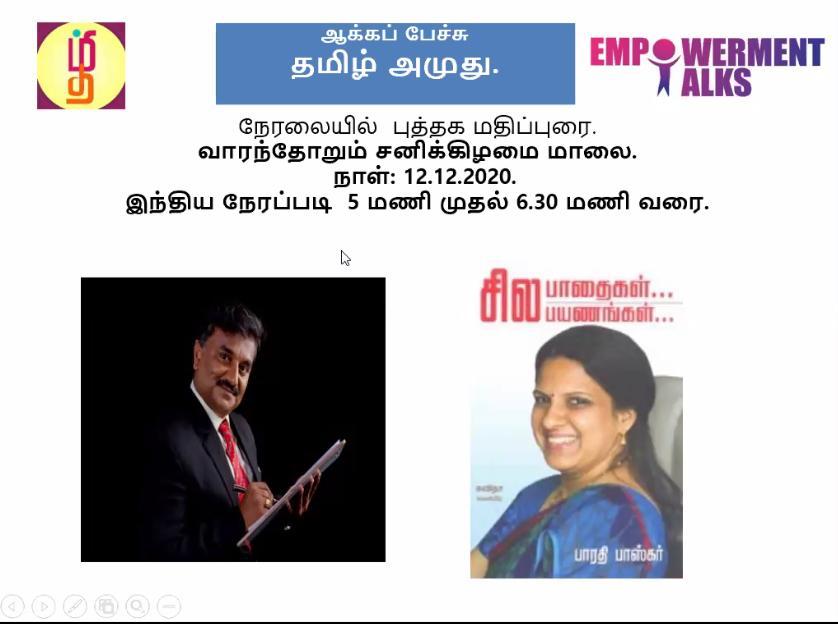 Sep 2019
UK's Book Talk Radio Club awards Author Of the Week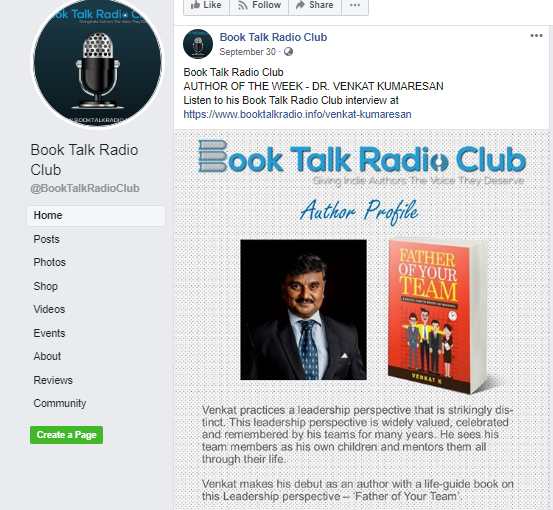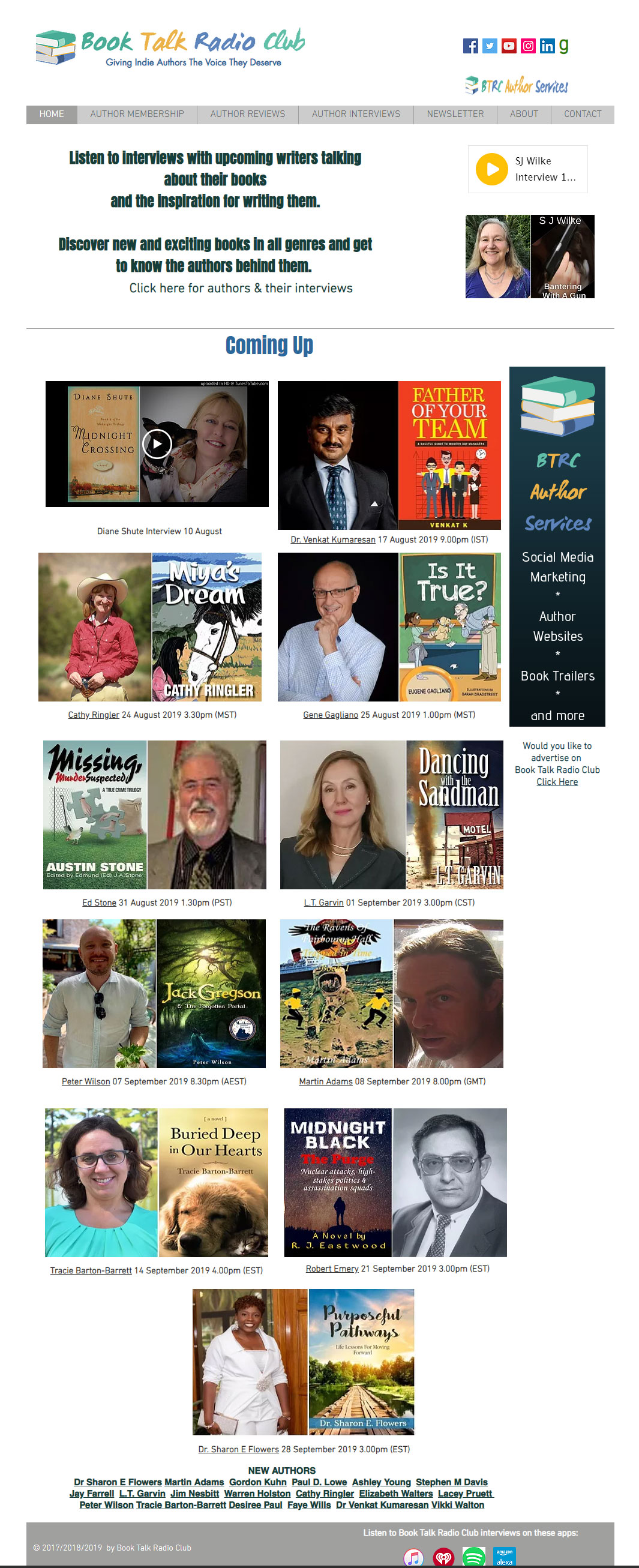 Feb 23
A lively and engaging session on 'Achievement with Fulfillment' for SRM Engineering students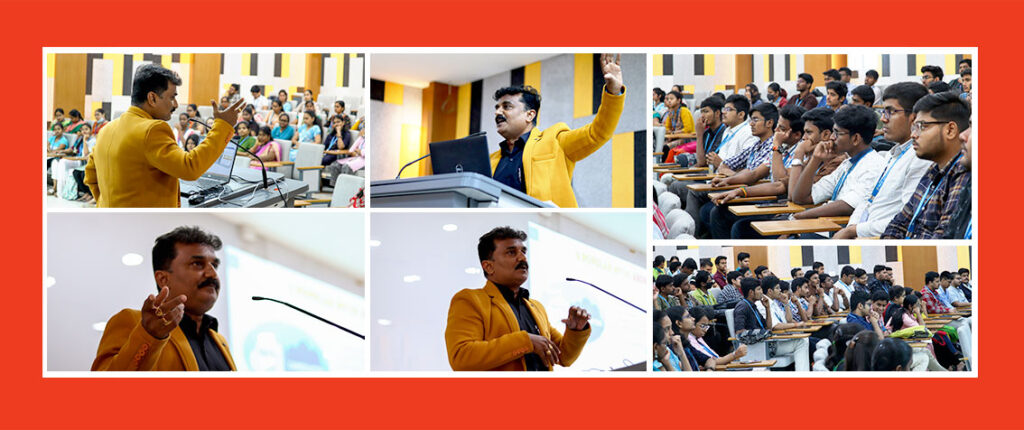 May 22
Faculty Development Program on Data Science organized by NIT, Warangal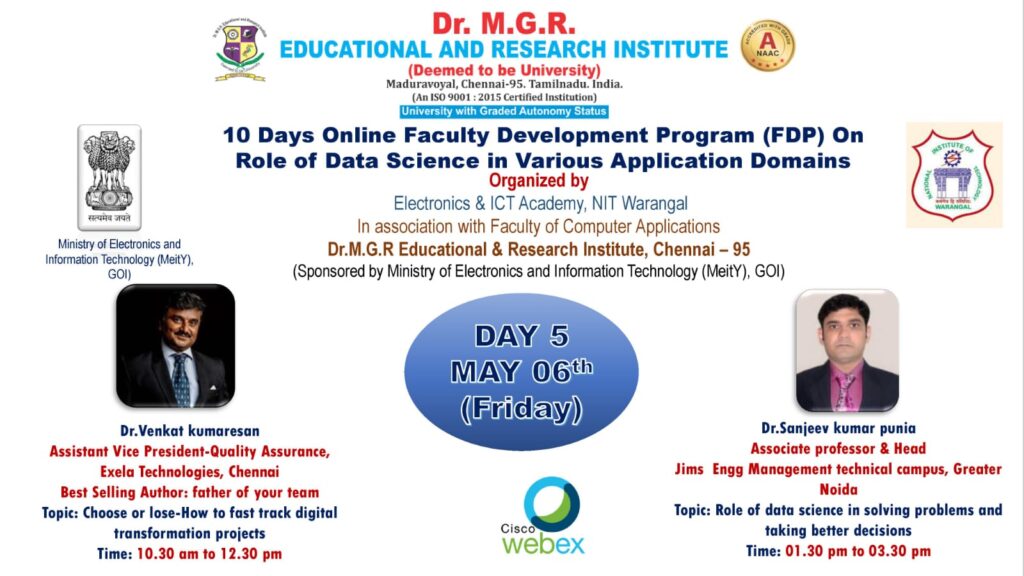 Apr 2022
Guest lecture at Jerusalem Institute of Management on Grooming Teams to Outgrow based on principles in 'Father Of Your Team'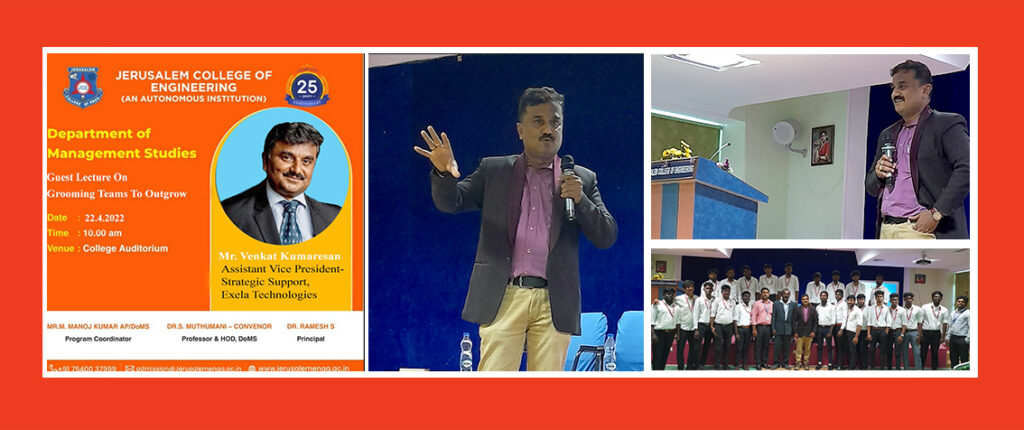 Apr 2022
A talk on Value Proposition as the Judge in Technical symposium at Alagappa Chettiar College of Engineering and Technology (Karaikudi)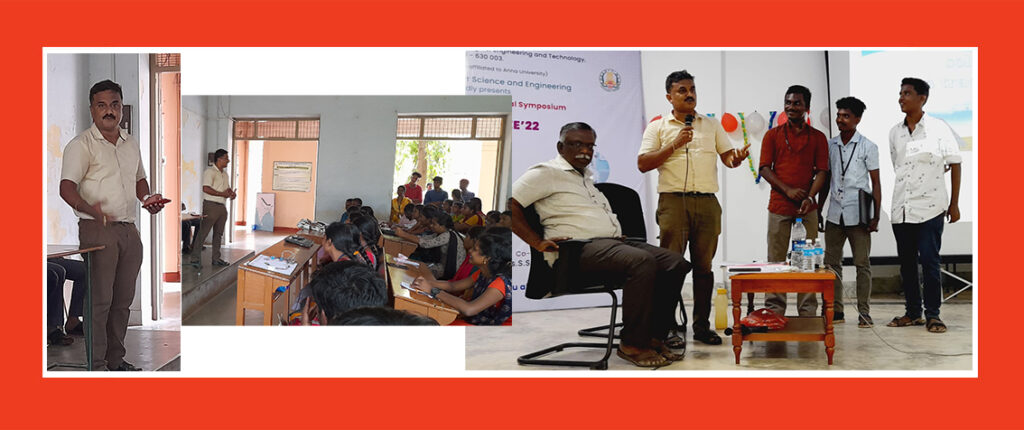 Apr 2022
Principles from 'Father Of Your Team' for Organizational Transformation- to the CEOs from Bangalore Book Profit Club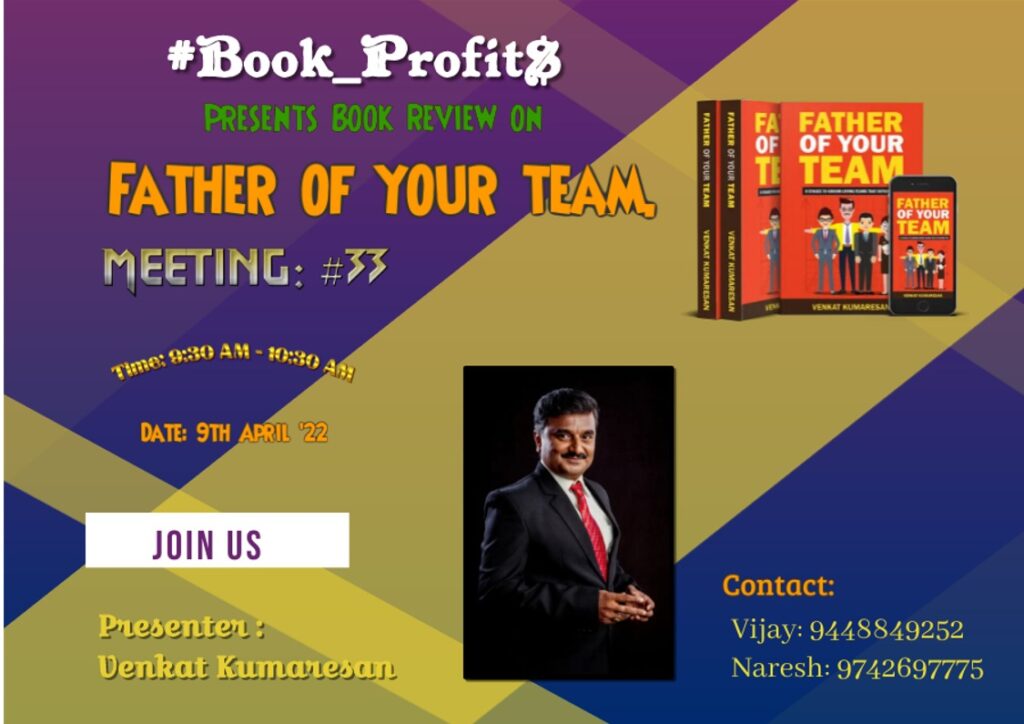 Apr 2022
A lively Keynote speech on RRR- Reality, Rider, Recognition at the Indian Glory Awards 2022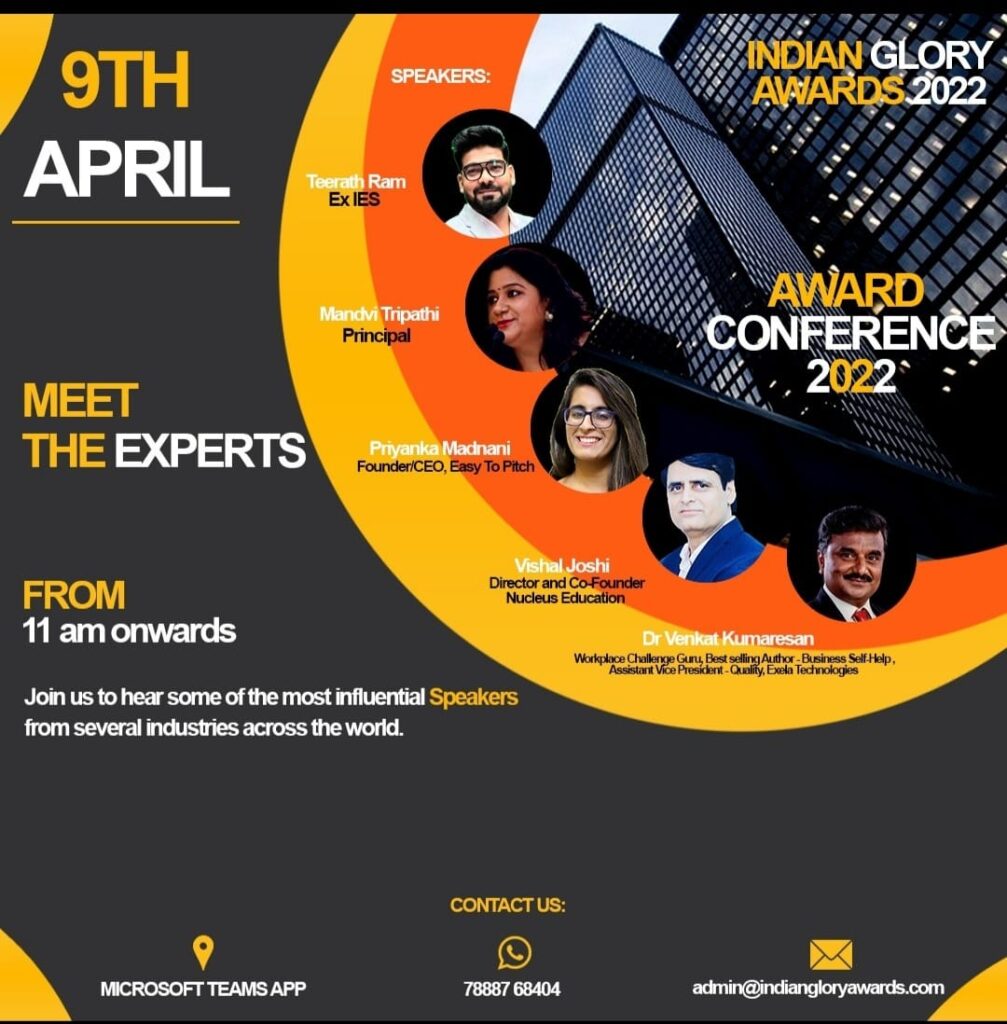 Dec 2021
Lecture on Accelerating Career Success and How to write a Book for Anna University students.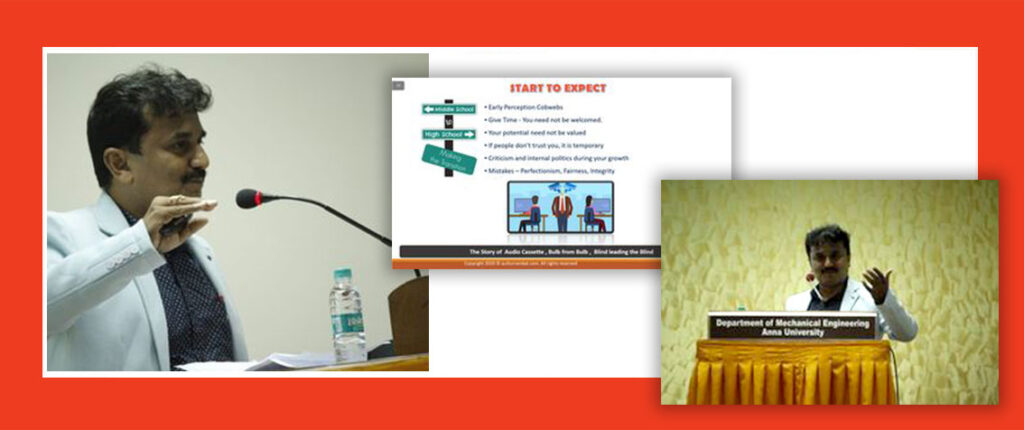 Sep 2021
One Day Workshop on Habit formation to Manufacturing staff from Automobile Industry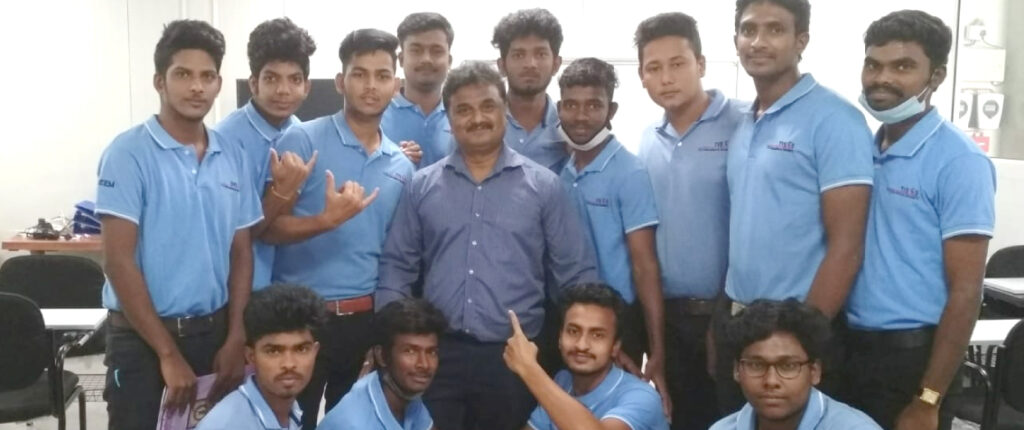 Jun 2021
Meet the Author: An exclusive interview with renowned social entrepreneur followed by a lively Q&A session with the audience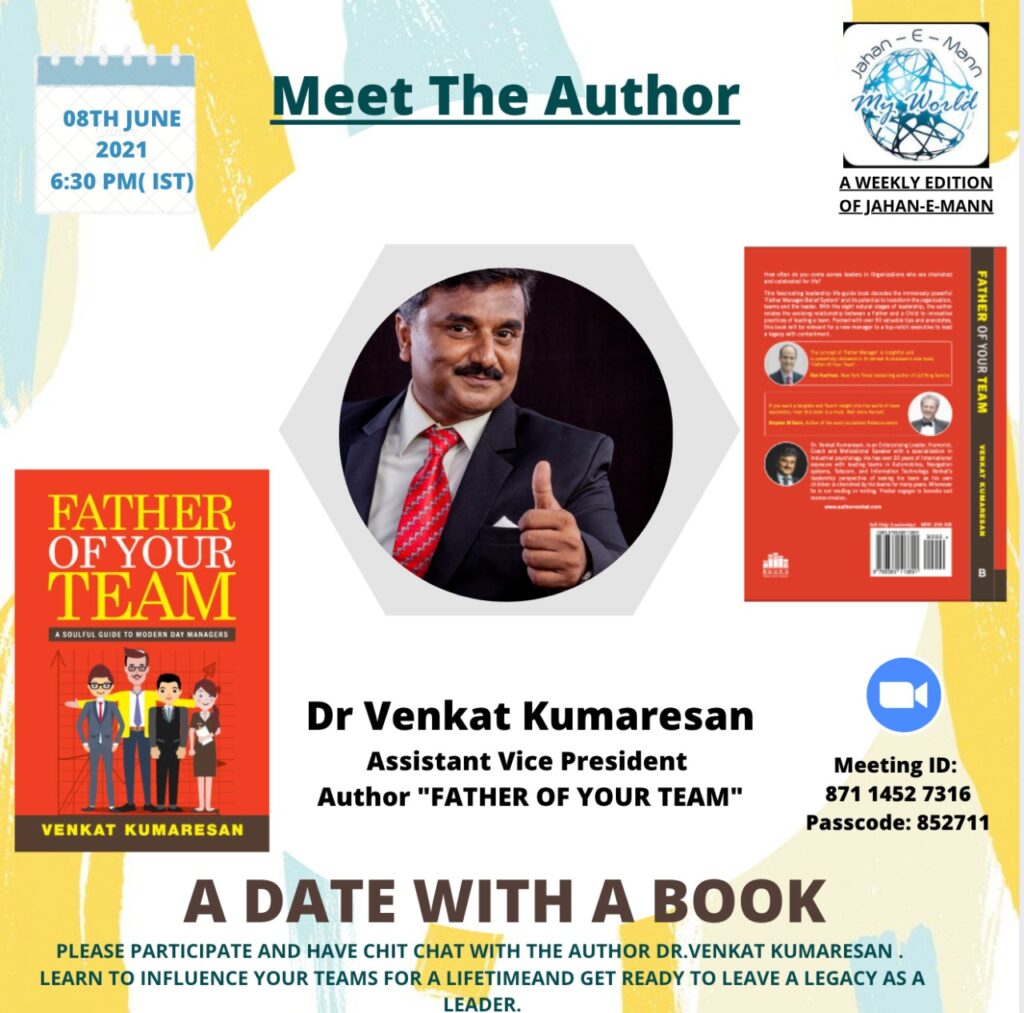 Apr 2021
Lecture on 'Father Of Your Team' as a problem solving guide for HR Professionals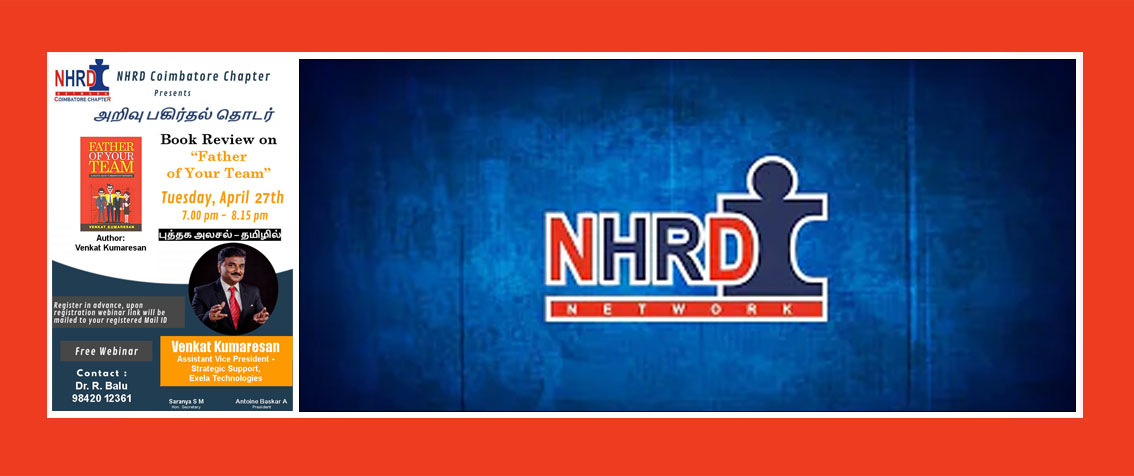 Oct 2020
Presenting in e-Bookery Club, UAE's popular Book Review Platform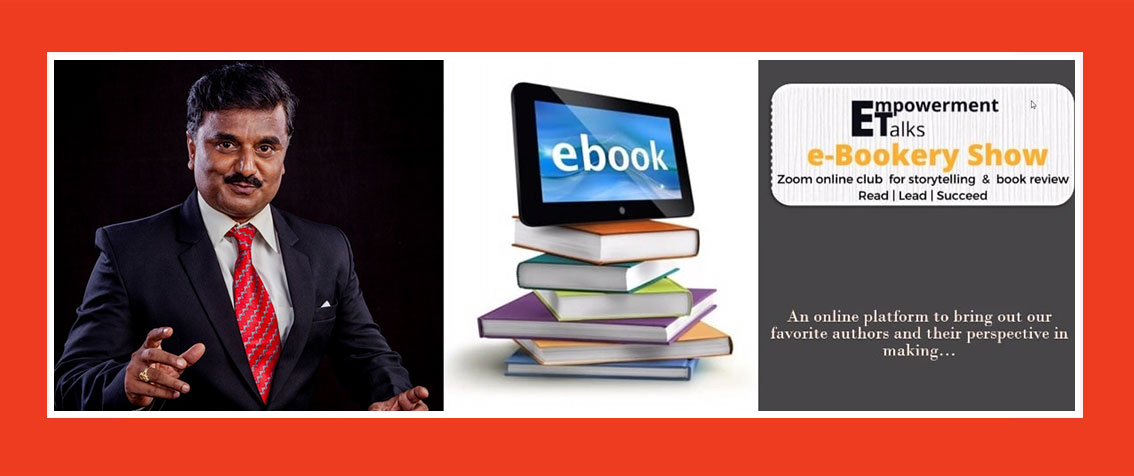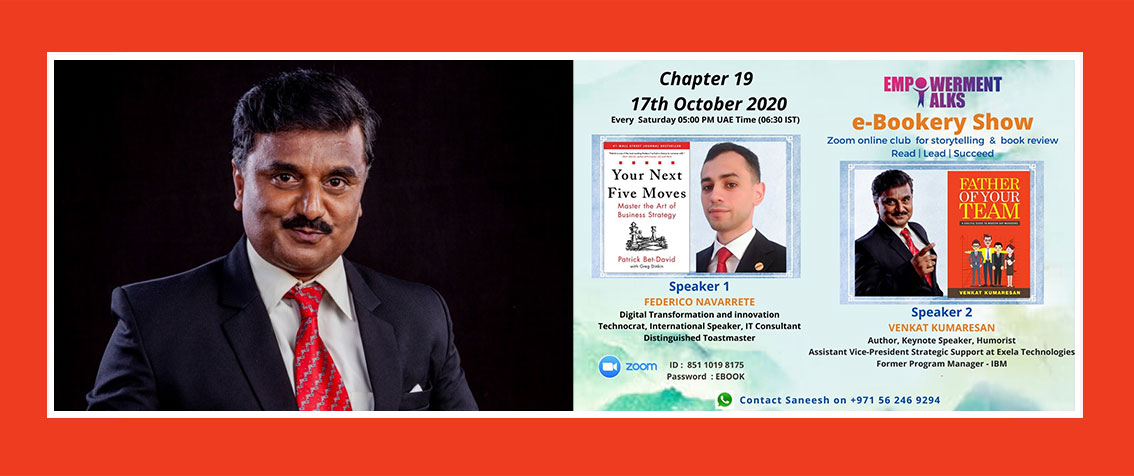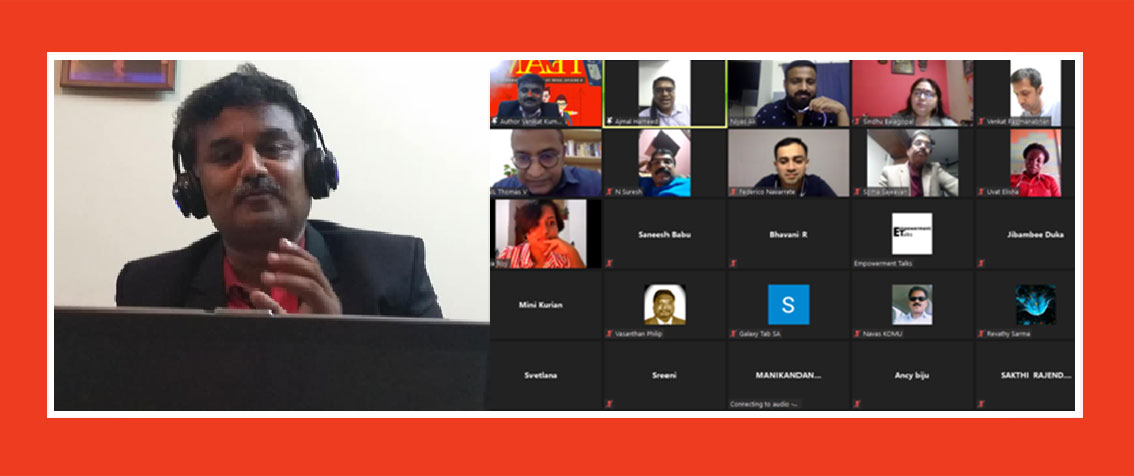 Sep-Nov 2020
Communication4Career - Assignment based remote coaching series for Career Growth and Effective client handling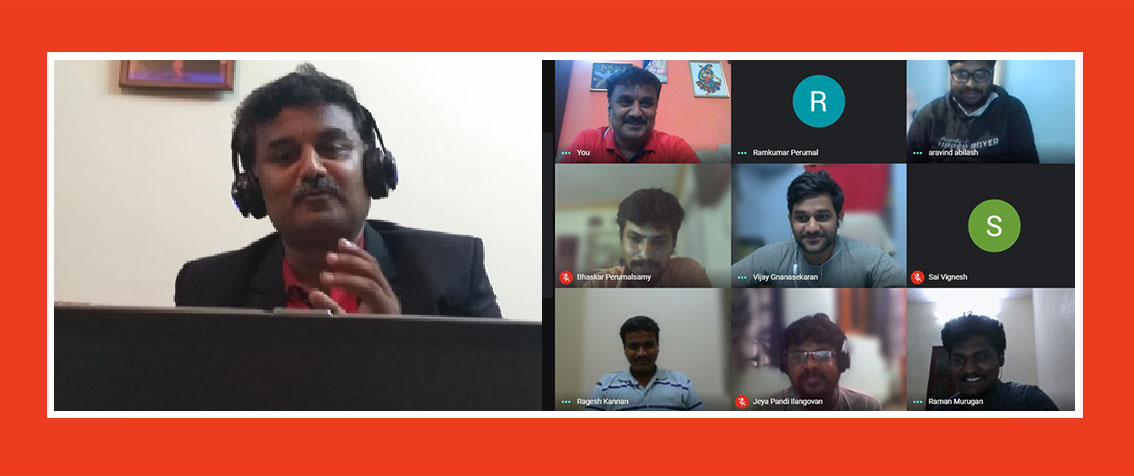 Jul 2020
3 Days workshop on Public Speaking for Managers and Academicians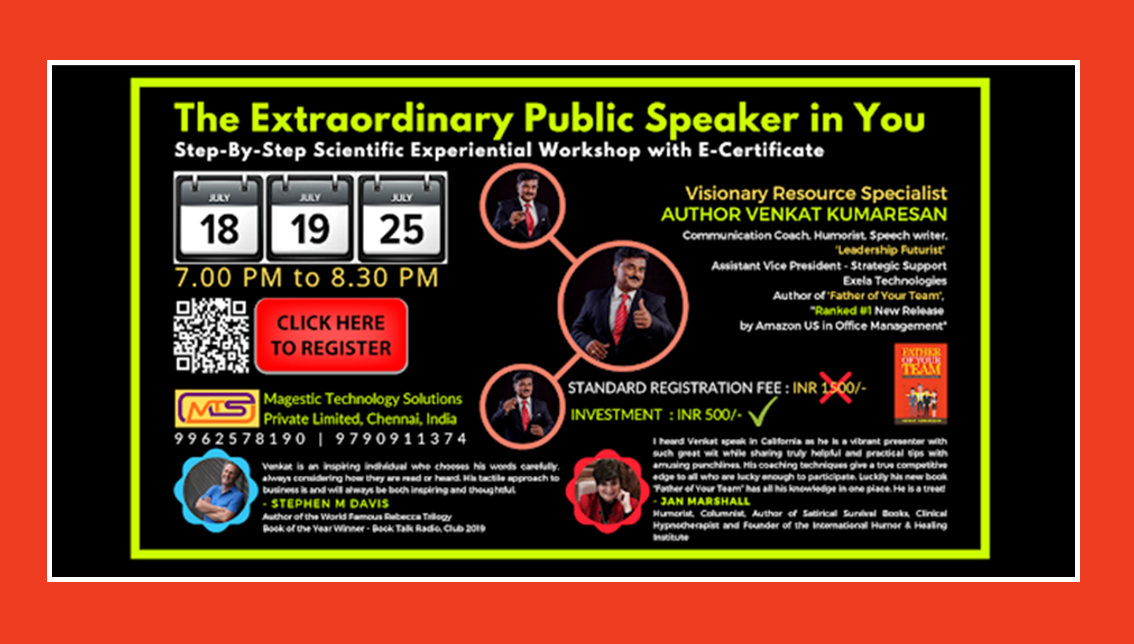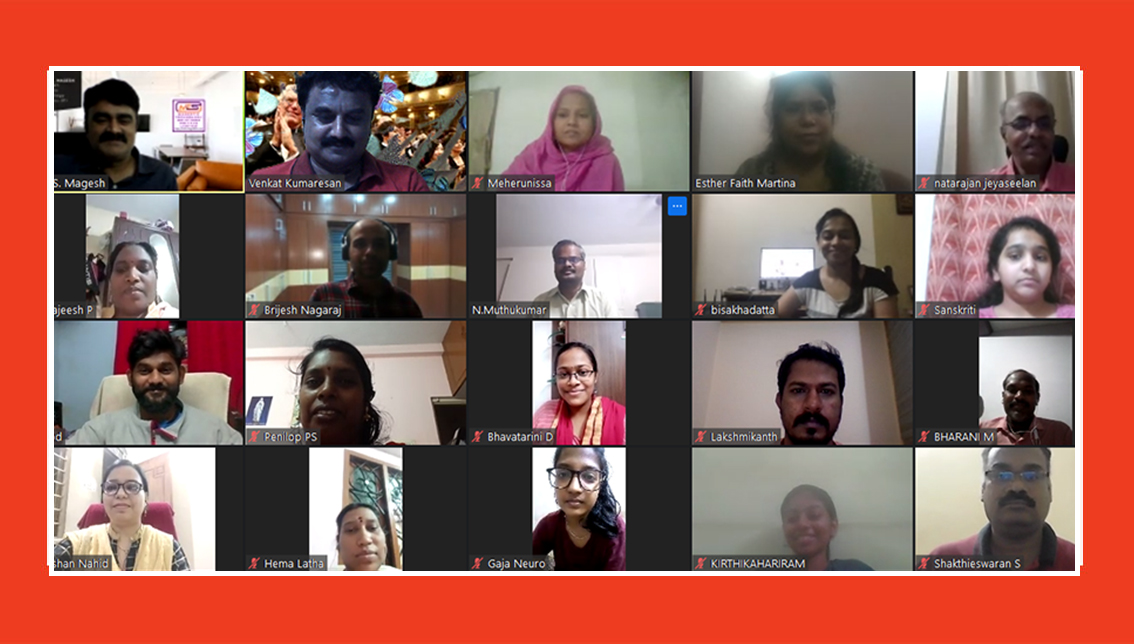 June 2020
DIGITAL TRANSFORMATION - A Lively International Seminar for Professors and Research scholars on enabling career opportunities on emerging Global trends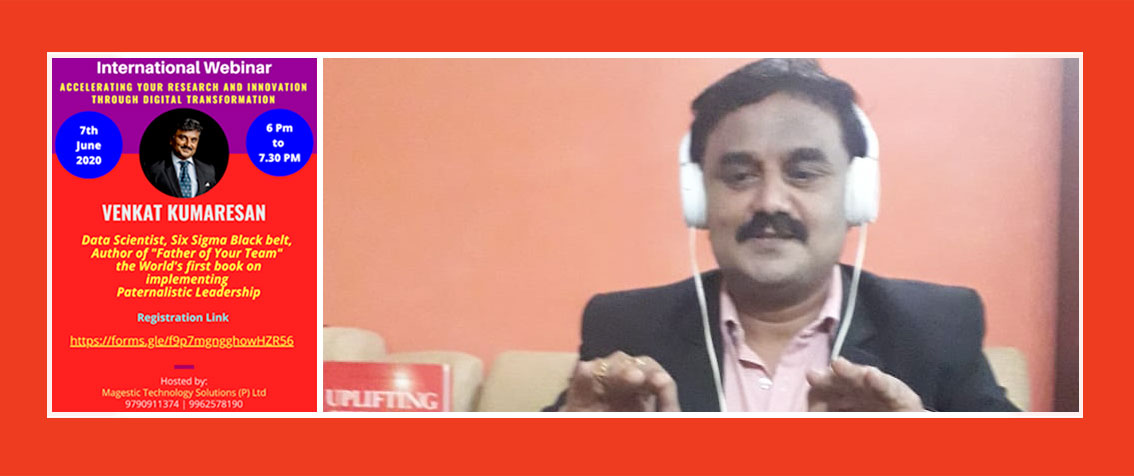 May 2020
MAGIC CARPET - Goal Setting and Law of Attraction session for children in Higher Secondary grades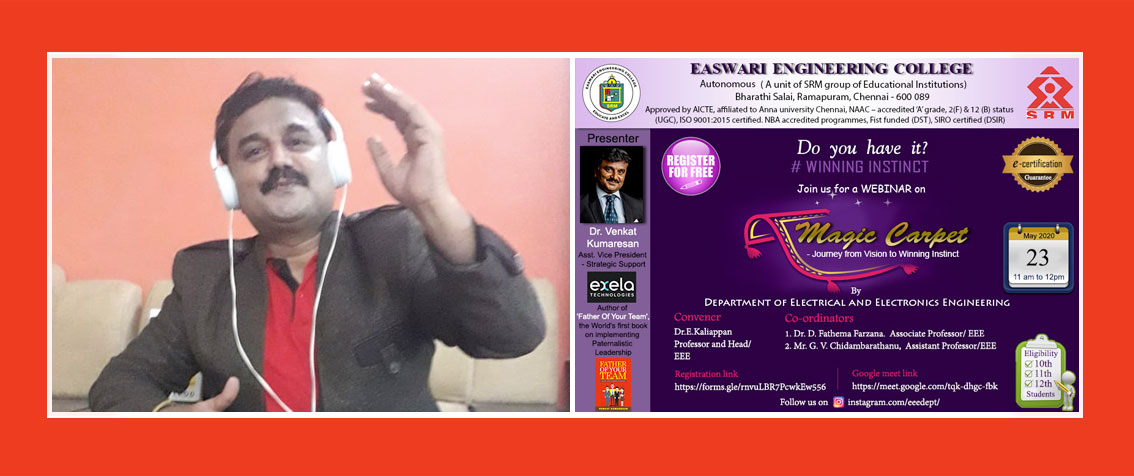 May 2020
Corporate Readiness Workshop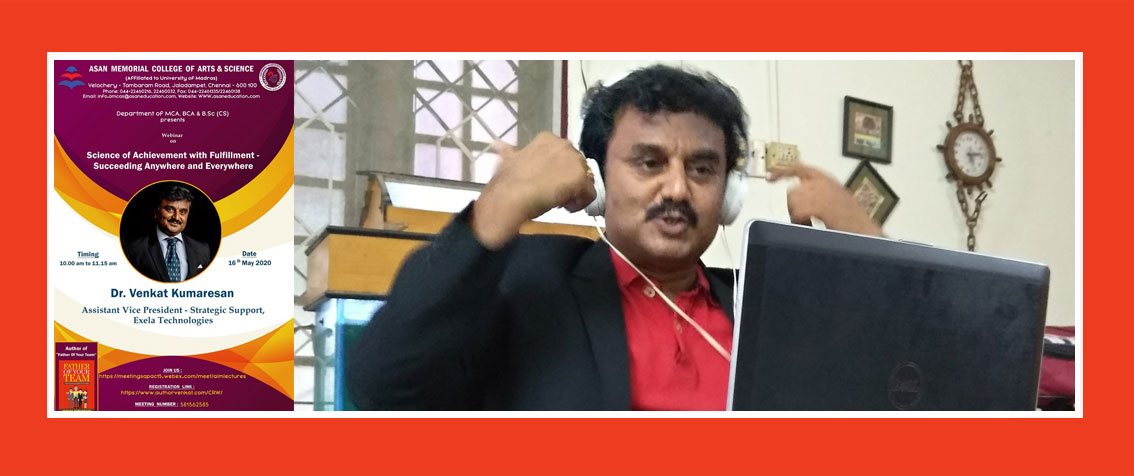 May 2020
'Essential skills and Attitudes for Human Empowerment', an online Panel discussion for Entrepreneurs and HR Heads.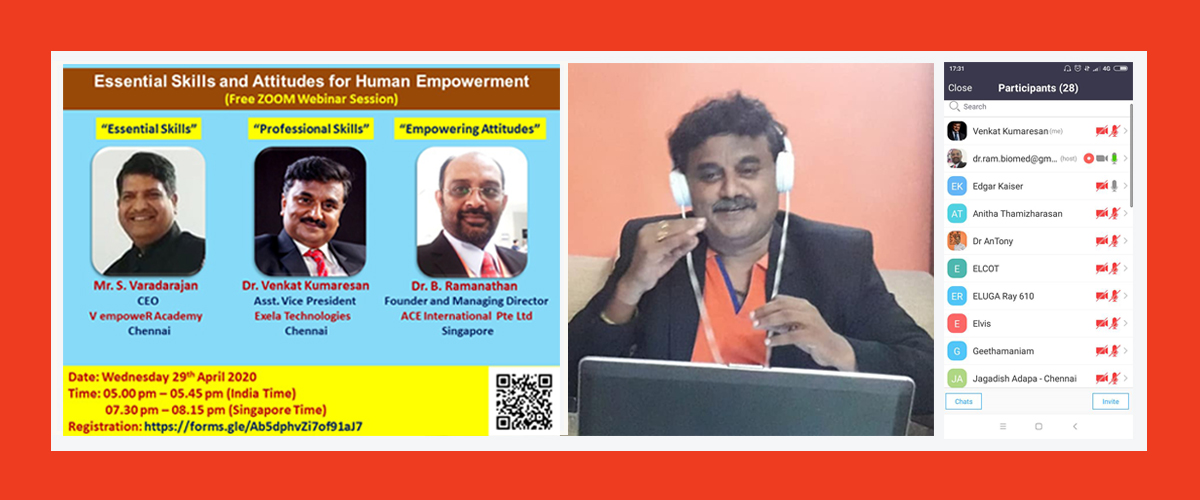 Apr 2020
'Visualize-Rationalize-Realize', an online interactive session on life-shaping thoughts and practices for school students.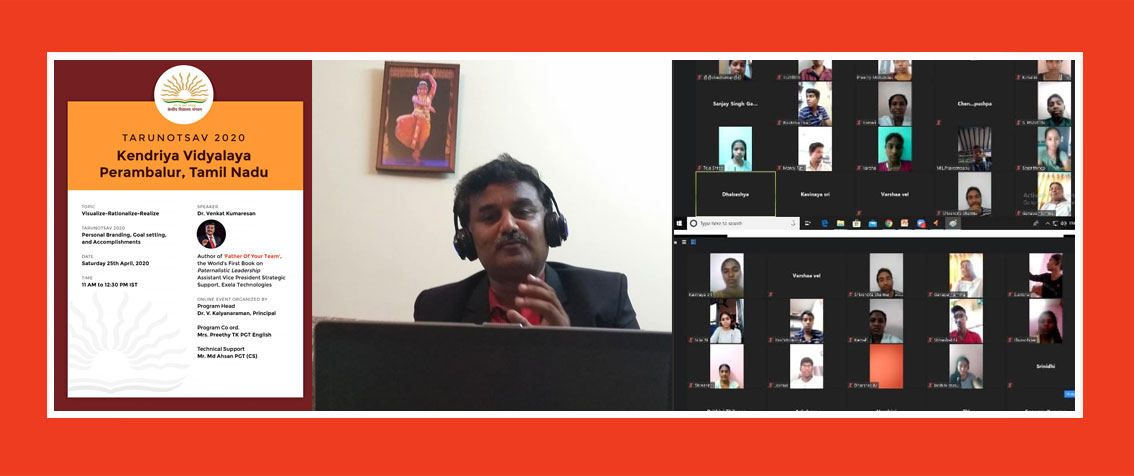 Feb 2020
Keynote speech on 'Personal Transformation through Digital Transformation' at the International Conference on Contemporary Researches in Engineering, Science, Management & Arts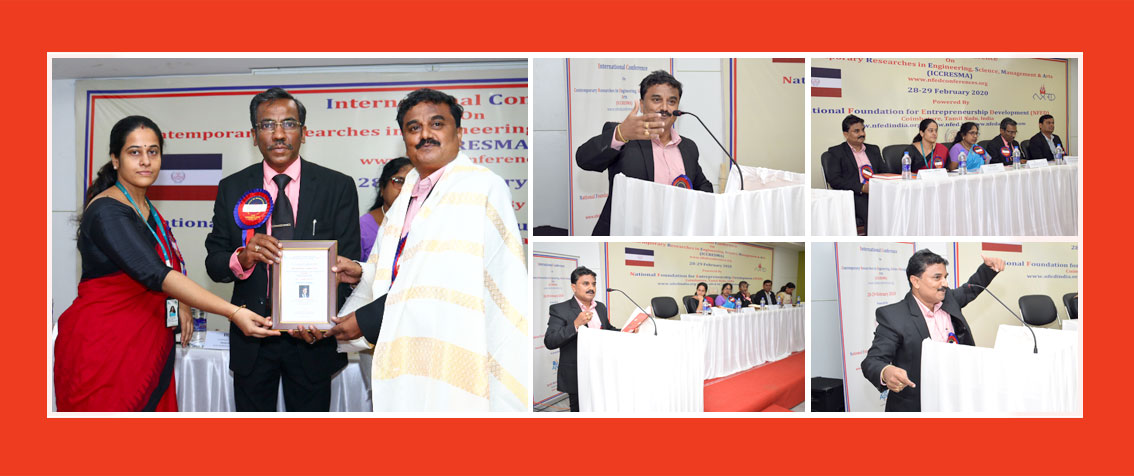 Feb 2020
'Rewire your brains for Success' - Cartoon based session for children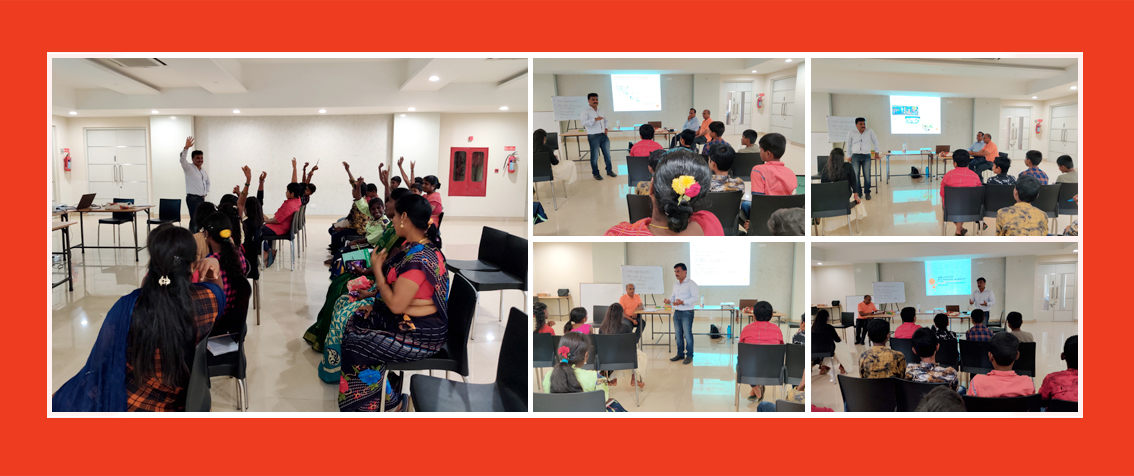 Feb 2020
Special address on Self-limiting behaviours at a Book launch event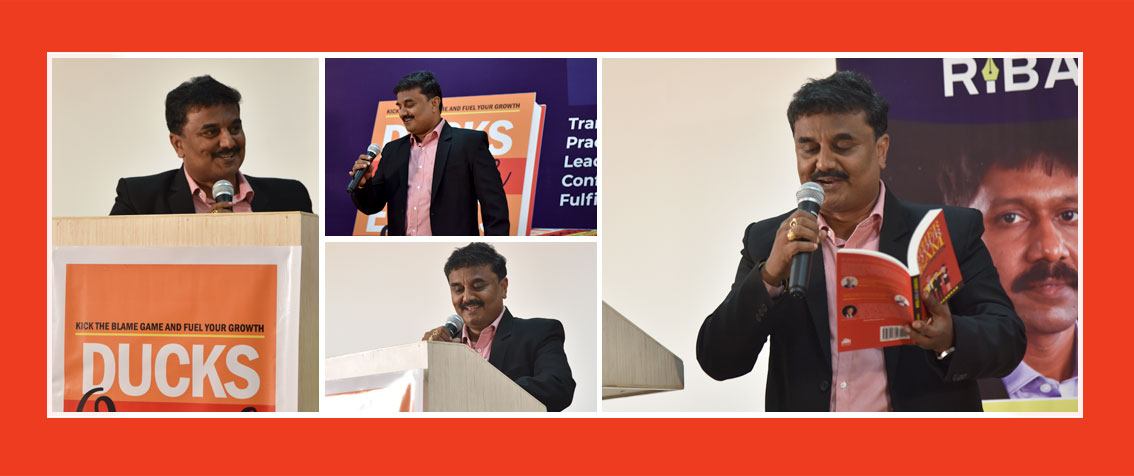 Jan 2020
Keynote speaker on 'Leadership Challenges and the need for Adaptive leadership'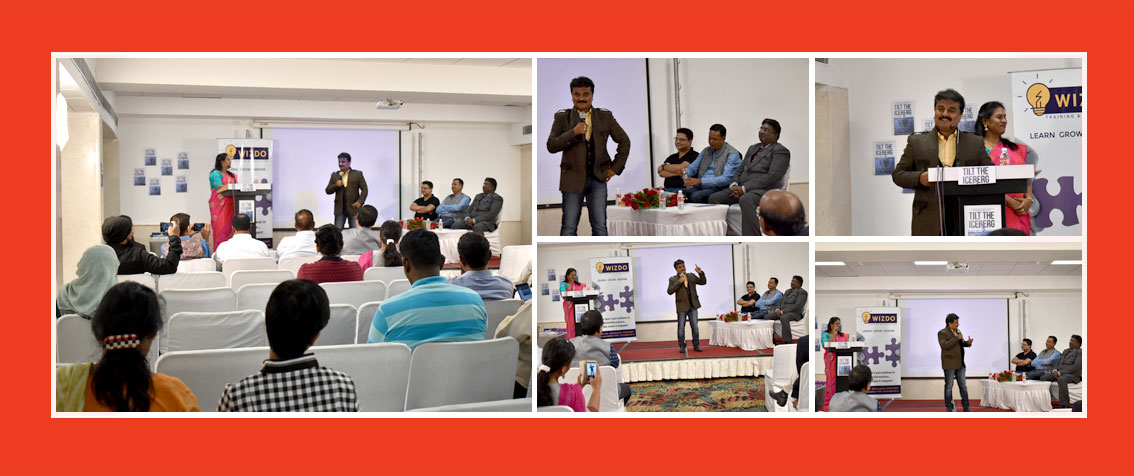 Jan 2020
'Recharge Your Role' - Applying Behavioural Science principles from Father Of Your Team.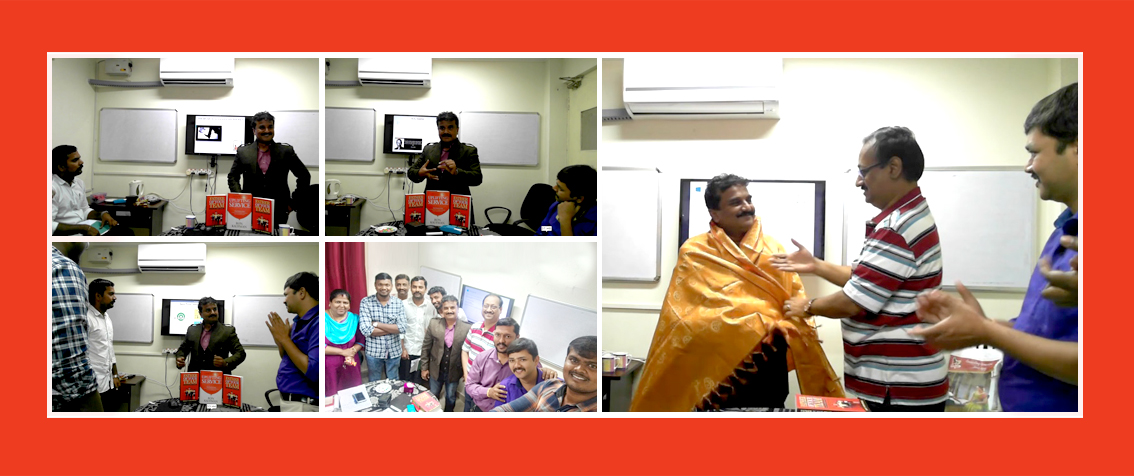 Dec 2019
'Role reorientation and effective Team alignment workshop, from Father Of Your Team '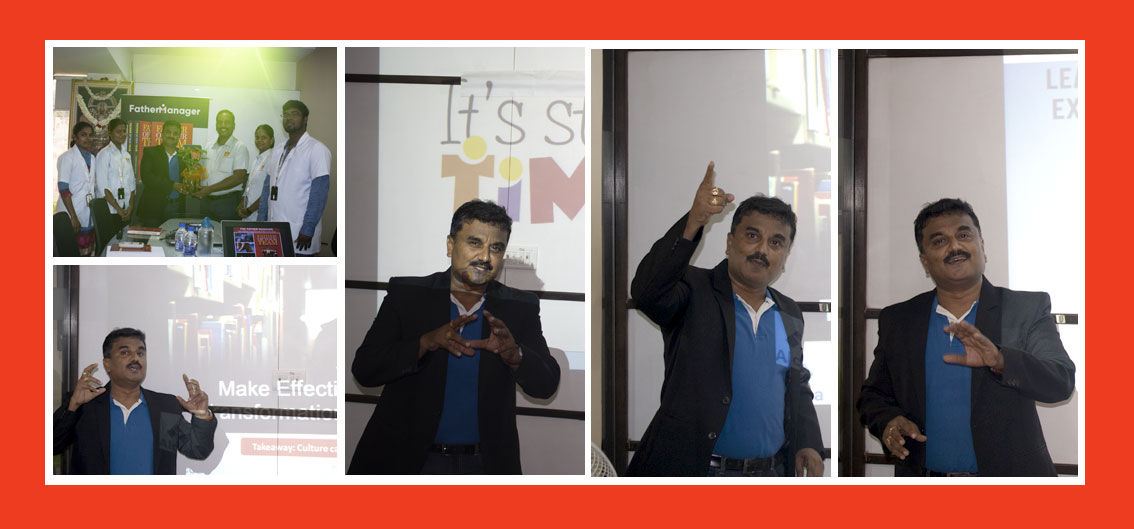 Nov 2019
Special address at 'Scaling Up Microfinance- What Next' book launch

Nov 2019
Lecture on 'Parents role in building leadership traits in Children'

Oct 2019
Applying creative leadership practices for Service Organizations