If you are reading this newsletter today, it is not just because you were curious to see what is inside. It is also because you were taught to read. September starts with a day that marks the start of our literacy. Yes, I am referring to Teachers' Day.
This month's edition is all about life lessons and new beginnings – and it ends with a special Teachers' Day activity right at the end, in the 'Join me in…' section. Ready for some classy lessons, year after you left the classroom? Let's dive in.
Best wishes,
Venkat
What's going on?
1. Professing to professors
I was recently invited to give a keynote speech at an award ceremony for professors at RK Foundation. I wanted to tailor my speech to make it personal and relevant for them.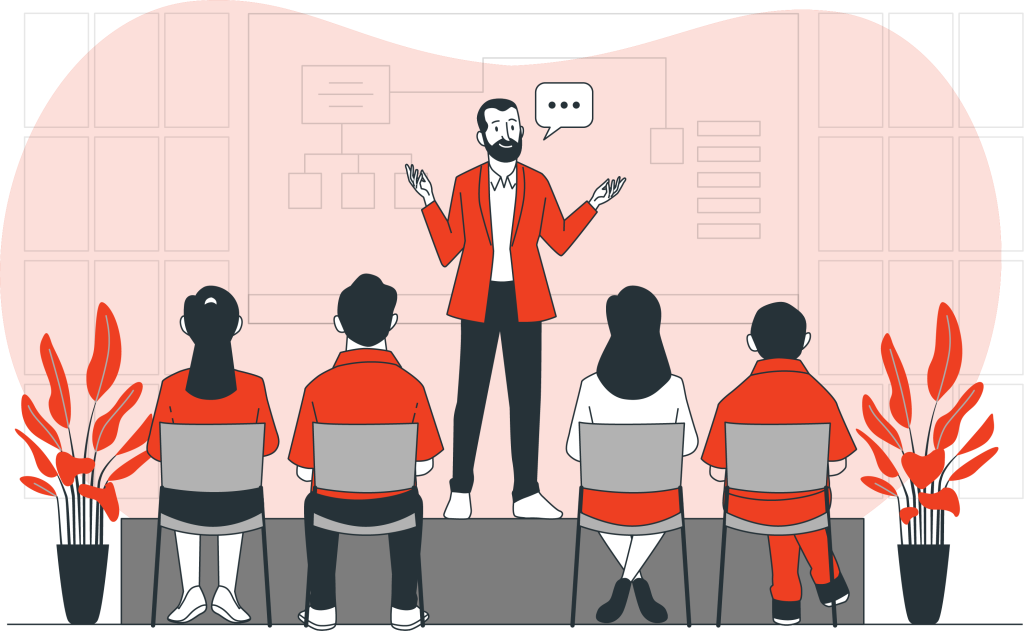 Understanding their challenges was important, so I reached out to a few professors in my network. Prof. Sundar from the Computer Science Department ACCET Karaikudi was the first to respond. Thanks to him, I gained some insights into how professors feel about spending time in mandatory administrative activities that are not related to teaching.
I spun a story with an analogy of how the reality of a professor's role is so different from what they would have initially imagined. I created 8 bite-sized, humour-infused stories about what to take away when they walk away with the award. The event was spiced with lessons laced with laughter.
Think you missed the fun since you weren't in attendance? You can still catch it by 'proxy'! The YouTube video will be out soon – watch out for it in the next edition!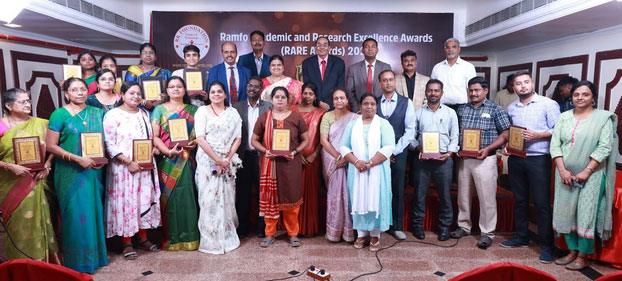 2. A dose of laughter

Award ceremony, round 2! This time, it was a formal function to felicitate doctors who were championing the cause of organ donation. My task? To introduce the awardees.
Now I was in a dilemma. Most of the doctors were over 60, with two of them being 80+ in age. The awards, achievements, fellowships, research papers and books each of them had to their credit made up a list longer than my arm. Same went for the list of hospitals and colleges they had worked at.
But the audience was to be made up of college students. I could imagine that they'd lose interest as soon as I started rattling out all those medical credentials. What could I do?
I decided to offer a creative 4-line introduction of each doctor based on their area of specialisation and their key contribution. The audience loved it – as did the awardees! At the end, I got off the stage and sat beside one of the awardees – an anesthesiologist who said, 'I could not control my laughter while you were speaking.'
'Doctor, I can understand controlling stress. Why control laughter?' I replied.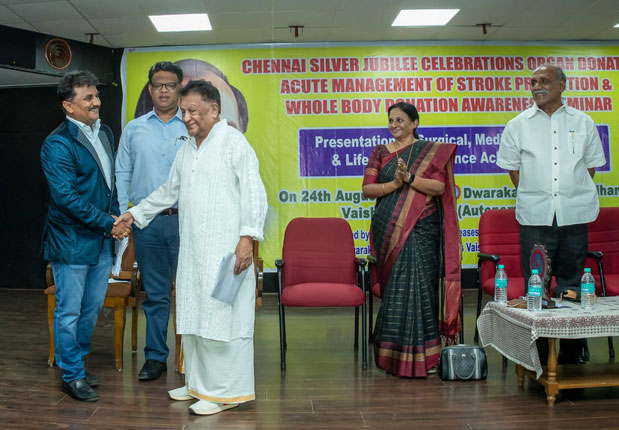 A memorable moment where the 81-year-old Dr. KM Cherian, who is credited with India's 1st bypass surgery and heart transplant, appreciated the fun-filled introduction.
What's coming up?
1. An author's metamorphosis
I recently had the honour of being invited by Dr. Ramanathan Balakrishnan (a popular researcher and academician from Singapore) to contribute an article in an eBook. The book is titled, 'Transformation for a Great and Empowered World'.
I was writing a chapter that had analogies linking Japan's inner transformation post world war, butterfly life cycle  to organisational and personal transformation. Since I am used to a free-flowing creative writing style, I found the academic-style writing difficult at first. But I adapted – after all, I was writing about transformation!
The book will be out soon and you will find my chapter on my website. Stay tuned.
2. A lyrical shift
You may have read a few of my poems on social media or in some of the previous Victory Vitamin editions. But could I translate that skill into writing lyrics?
I decided to give it a try. The motivational song that resulted is centred around Ganesha Chaturthi. It is being rendered by Sowmya Ramaswamy, a Carnatic singer, and will be released on her YouTube channel on 18 September – a day before the festival. Mark the date and do let me know what you think of my lyrics.
Everyday humour
If laughter is the best medicine, I consider myself a self-prescribed practitioner of humour. I can tell you that it works! I'm consciously trying to bring out humour as my first reaction in tricky situations. See the moments they've led to.
1. The view from the outside
We recently migrated to Google Workspace as our enterprise-wide collaborative platform. We were still getting used to the features.
In particular, we faced a challenge during meetings – attendees would sometimes be profiled as a 'Viewer' and sometimes as a 'Contributor'. No one would be able to hear a Viewer speak, unless a Contributor noticed and changed that person's status. We couldn't figure out why it was happening.
Now, we had a project team moderator who'd send everyone meeting invites but join in late himself. Since he was the moderator, the others would be forced to wait around until he arrived and let us all in. Even worse, he would never apologise or make up for the lost time by diving straight into the agenda.
Tackling situations like this can get sensitive – unless you have the power of humour.
The next time the moderator came in late, he started talking about the system issue. 'I don't know why there is a Viewer and a Contributor, and why the Viewer should have to be made a Contributor before they can speak,' he said.
'Before you join the call, all of us are Viewers. We become Contributors only after you let us in,' I quipped.
He got the message – and I am happy to say, we have had meetings start on time since then.
2. The Twitter twist
Mr. Anand is a globally renowned yoga therapist who is engaged to aid the overall wellbeing of employees in my organisation. He guides employees every week, not just in asanas but also in fostering a positive mindset.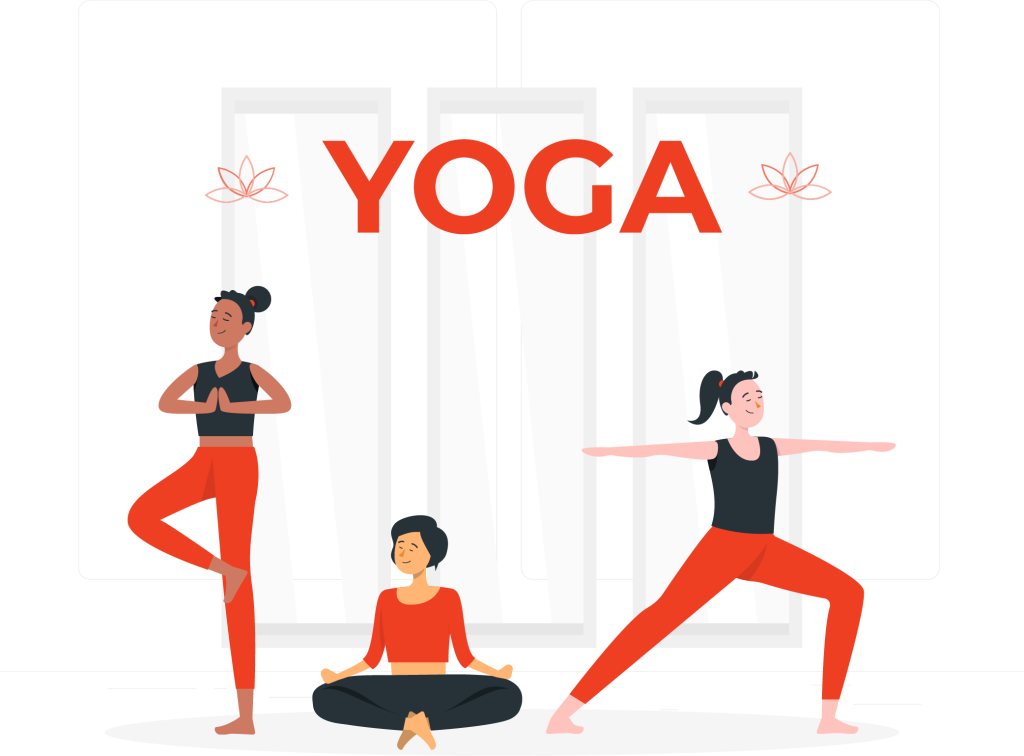 His motivational talks are always creatively related to current topics and delivered with humour. I decided to match his wit the other day.
So when he said, 'You all know that Twitter has renamed itself as X, right?'
I replied, 'Yes, Guruji. And most of their employees have become X-employees.'
Our lungs got a good workout with the laughter that followed.
What did I do differently?
When you start leading larger and larger teams, you get paid more.
Let me reframe that – when you earn more and more money, it means more and more people contribute to your ability to earn. You are not just earning your salary because of your work. It is also because of the efforts of others who're contributing to the project and making it a success.
Leaders who remember this perspective don't wait for organisations to reward their teams. They reward their teams in their own way. So here's what I did differently.
⭐ I decided to spend some informal quality time with my team, in a fun and meaningful way
⭐ I organised a day picnic to Mahabalipuram, UNESCO World Heritage Site of 7th- and 8th-century Monuments
⭐ I invited those who have left my team, but whose efforts have contributed to getting me where I am today
⭐ We spent a day filled with fun activities, reliving memories and rejoicing in our bond
If some of your  ex-team members still live in your city, why not find some time to reconnect with them and plan some quality time together? I'm sure they'll appreciate it – and you'll have one of the most memorable days of your life!
You tell me!
Regardless of how much the employee churn rate is in your industry, you will also come across employees who like to stick to the same company. What do you feel about the outcome of their decision? Does corporate loyalty serve its purpose? 
*The result of the previous poll is here!*
Should every organisation define mentoring hours and risk-appetite as KPIs, and track these metrics for all leaders?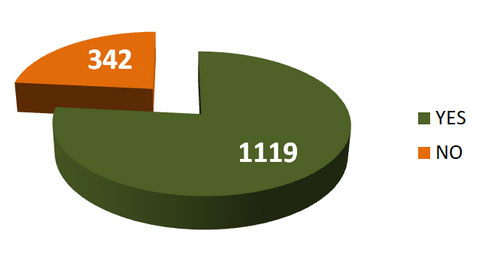 My take on Top topics
1. unar lessons: What we can learn from India's latest space mission
Chandrayaan-3's incredible success has taken all Indians to cloud 9! Everyone, from the youngest kids to the most important executives, were left in equal awe and amazement as we received the big news.
While the celebrations continue, here are some little-known facts that teach us some important lessons. 3, 2, 1…let's go.
Fact: Chandrayaan-3's budget was 615 Crores – significantly lower than the budget of the 'failed' Chandrayaan 2 mission.
Life lesson: Spending time learning from the past saves a lot of money – and no experience that teaches you something can be called a failure.
Fact: When compared to Chandrayaan 2, Chandrayaan-3's Vikram lander carried more fuel to stay on its intended path to the moon's surface.
Life lesson: Even when you are confident of reaching your goal, load yourself with extra knowledge to sustain you on the journey.
Fact: A soft landing was planned at the south pole of the moon, which has rough terrain.
Life lesson: Do not hold yourself to the same standards and expectations when times are challenging. During such tough periods, making slow progress is ok. Being gentle on yourself is ok.
These mindsets go a long way in getting yourself prepared for a successful mission.
I recommend:
1. Book: 'Chronicles of a Corporate Executive' by Ramendra Kumar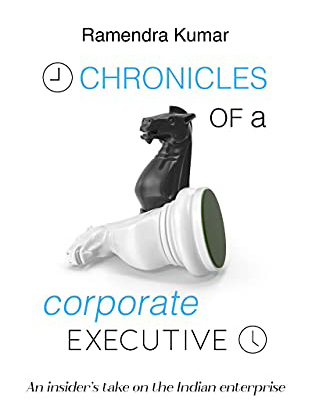 Why I loved it: Do you find some policies and decisions at work illogical? Have you come across people not worth their salt getting promoted and wreaking havoc, supported by their cronies? When you encounter them, do you feel like cribbing about them to your peers and feeling miserable? If yes, this book is for you.
This book by the legendary author Ramendra Kumar takes you to an imaginary public sector company and allows you to enjoy a sequence of comedy of errors. You will come across haughty bosses and their unreasonable behaviour. You will witness the unfair means through which some ascend in that organisation. And you will laugh at it all.
Here are some expressions that made me laugh out loud:
'A hefty man with a face like an ill-tempered ox'
'His charisma (usually non-existent), his wisdom (conspicuous by its absence)'
'…who in his elements, would give a rabid dog a complex'
I recommend 'Chronicles of a Corporate Executive' to any working professional for whom workplace stress is beginning to make its impact felt.
2. Video/podcast: How to make stress your friend by Kelly McGonigal
Why I loved it: While we all handle stress at work, I found this TEDx talk interesting because Kelly stressed upon the mindset associated with stress.
What I learned:
People who experienced a lot of stress in the last year had a 43% increase in their chances of dying.
As per researchers who were tracking causes for deaths, 182,000 Americans died prematurely in the last 8 years – not from stress, but from the belief that stress is harmful. Those who experienced stress but did not believe it was harmful had the lowest risk of death.
As per a Harvard University study, respondents who were informed that stress response helps hormones and brings more oxygen to the brain, exhibited a curious reaction. When they underwent stress, their blood vessels were not constricted. This is similar to how you react in moments of joy and courage.
Watch this speech and you will not just cope up with stress, but grow up with stress.
3. Movie: Infinite

Why I loved it: While Infinite is a Sci-Fi movie, one particular scene drew my attention – showing a job interview. The hero, who was taking medicines for schizophrenia and had had a not-so-great past, is determined to make a fresh start in a new career.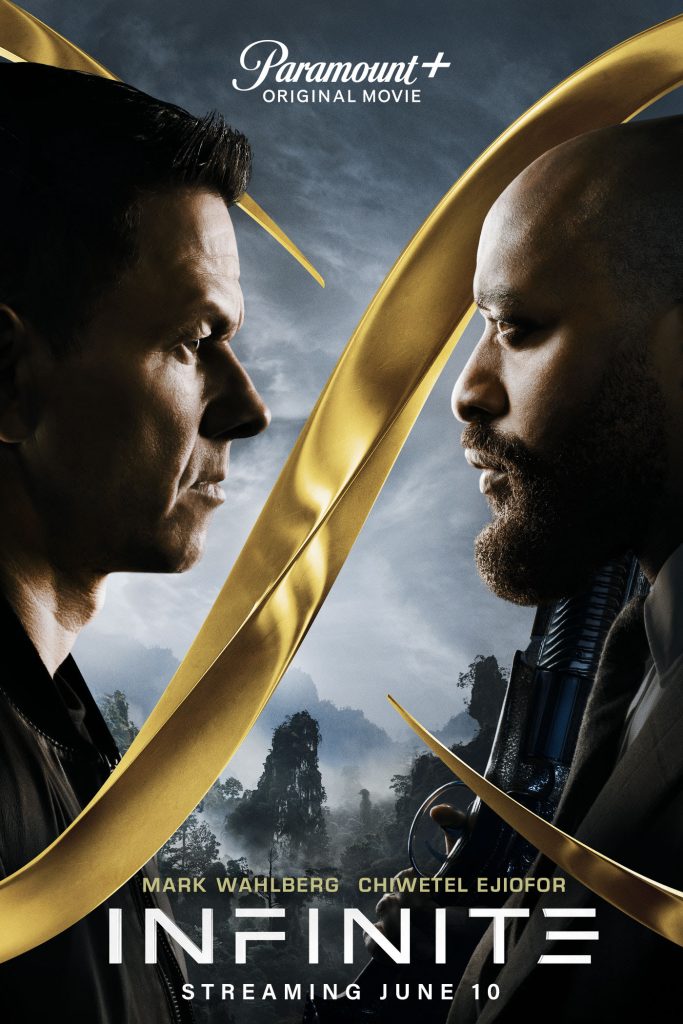 However, he loses a lot of opportunities once the employers carry out reference checks.  When he gets interviewed at a hotel for a front office job, one interviewer in the panel had already made up his mind to reject the hero.
The interviewer confirms with the hero that in the past, he had whacked a customer who had made an untoward advance to a waitress. The hero was arrested and treated for mental illness. Now, the interviewer tries to irritate and provoke the hero with his comments and gestures. When asked, "Would you react differently if you come across a customer behaving the same way here?", the hero categorically says yes.
The scene showed that protecting the interest of our coworkers is just as important as protecting customers' interests. When internal team members are treated better, their ability to treat external customers grows.
Join me in…
On the way to work on 5 September, I stepped into the homes of 2 of my school teachers to take their blessings for Teachers Day. Having spent time with them gave me a surge of satisfaction.
Not many take the effort to meet their teachers even if they live in the same city. Not many even take the time to enquire on WhatsApp groups to find out where their favourite teachers are now.
This month, carve out some time from your schedule and reconnect with those who helped you to carve out a niche for yourself in this world. There will be at least one friend in your school WhatsApp group who will have the contact details of your teachers. Get their number. Give them a surprise call. Write to me how you felt about it at reach@authorvenkat.com.