Victory Vitamin is back after a break! And I am delighted to connect with you again.
These last few months saw me conducting book reviews, airing an endearing interview to promote young super achievers, submitting poems to anthologies, finding humour in daily news and creating videos. I felt I was unable to devote the time that this newsletter deserved. But after a break, I am back refreshed – and here on, you can be assured of your monthly dose of positivity and learnings.
I thought Victory Vitamin could do with a little refresh too. You'll notice some new sections and segments that I've added in, and will find more opportunities to interact, connect and share your opinions as you read the newsletter. So dive right in!
Best wishes,
Venkat
What's new?
Remembering Freddie
My first book, Father of Your Team, came out over 2 years ago. But I recently got a call from a reader who is reading the book now.
'Sir, I'm on Chapter 5 of your book. I called to thank you,' he said.
I was delighted and curious. I couldn't recall what exactly he was referring to, so I asked him, 'What did you find so special that prompted you to find my number and call me?'
'I get put off when people derail meetings by asking me a lot of questions even before I get to discuss the points planned ahead. I was facing this problem particularly with one technical lead in the onshore team,' he replied.
'Father of Your Team showed me how to handle this. I loved how Freddie addressed the situation with Vishy without feeling embarrassed. I also loved how Freddie brought out the positive side of this when Vishy felt guilty,' he continued. 'As I start the week this Monday, I am not going to get angry with that Technical Lead.'
That call made my day. Do you encounter people who ask you a lot of questions in the middle of meetings too? If so, you'd love the chapter, 'Rough Stones and Marbles' too. Check it out here:
https://www.authorvenkat.com/pdf/chapter-5.2.pdf
Buy Now


What's coming up?
The self-help irony
Are you an avid reader of self-help books? Do you find that they help you improve your life and stay motivated? Now there's an irony there – have you noticed it?
Stop a moment and think. If you rely on a book, an audio tape or any other external source to stay motivated, is it really 'self-help'?
We do have an innate ability to help ourselves – but how can you practically develop this skill? Honing this ability has been a big part of my purpose over the last few months.
The results? You'll find out soon! Watch this space.
Everyday humour
Life is full of moments that irritate, annoy or anger. But you know what they say – laughter is the best medicine. And as a self-prescribed practitioner of humour, I can tell you that it works. I consciously try to bring out humour as my first reaction in upsetting situations. See the moments they've led to.
1. A bump in petrol prices?
It was 8:45 on a Monday morning. Office workers were rushing to get to work. I had just dropped my daughter off at school and stopped by the IOC gas station to fuel up.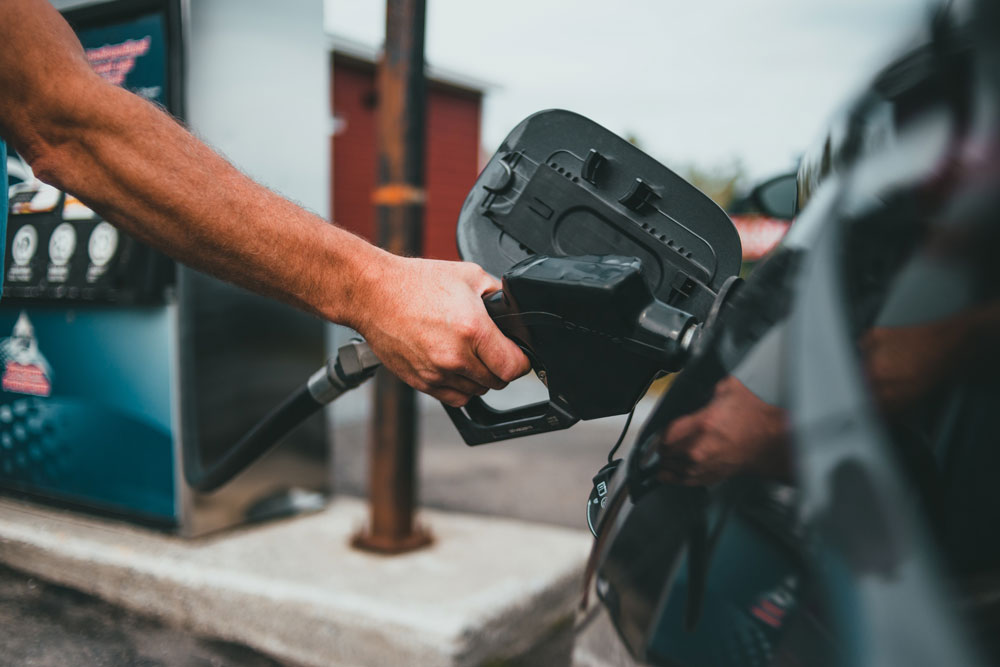 Once the tank was brimming and I was just about to shut the lid, a gentleman in his thirties – dressed in formals and with an ID card around his neck – banged my bike from behind. About 50 ml of petrol splashed over my bike's tank. I turned around to see him bracing for a fight. With a smile, I said, 'Bro, I know that petrol prices are rising – but I doubt it'll go up in the minute it takes you to wait your turn! Why the panic?'
He was apologetic – but he too, enjoyed the humorous approach in this charged situation.
2. Being a neigh-sayer
Zoom in to look at the package and you'll see that I ordered the book 'I'm not a Retard' by Rajashree Anand. But when it arrived and I opened it up, out fell this other book – 'Return of the Trojan Horse'.
I reported the issue and the delivery person came the next day to pick up the wrong book. He sheepishly admitted 'This has never happened before. Sorry for the inconvenience.' Not to miss my chance at a pun, I cheered him up by saying…
'That's ok. I am RETURNing your horse 'coz 'I'm not a Retard'.'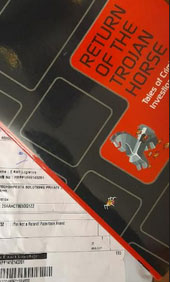 What did I do differently?
Prasad (name changed for confidentiality) is a friend of mine who moved to Santa Clara with his wife and two sons seventeen years ago. He visits his parents in India once every four years.
I was recently in Yercaud, the hill station in South India where his parents live. Being close to their house, I dropped by to say hello. That's when I realised how lonely his parents were feeling. They missed their son. Age was taking over. They felt the pain of their grandsons not being able to relate to them. When I got home, I called Prasad and urged him to plan a trip home this very year.
This intense emotion of attending to ageing parents and being there to cheer them up, flowed faster as a poem. I shared it with the editor of a magazine in Russia – and he was moved by it. The poem, 'Forgotten Followers', is coming out shortly in a newly launched international magazine. Look out for my update.
You tell me!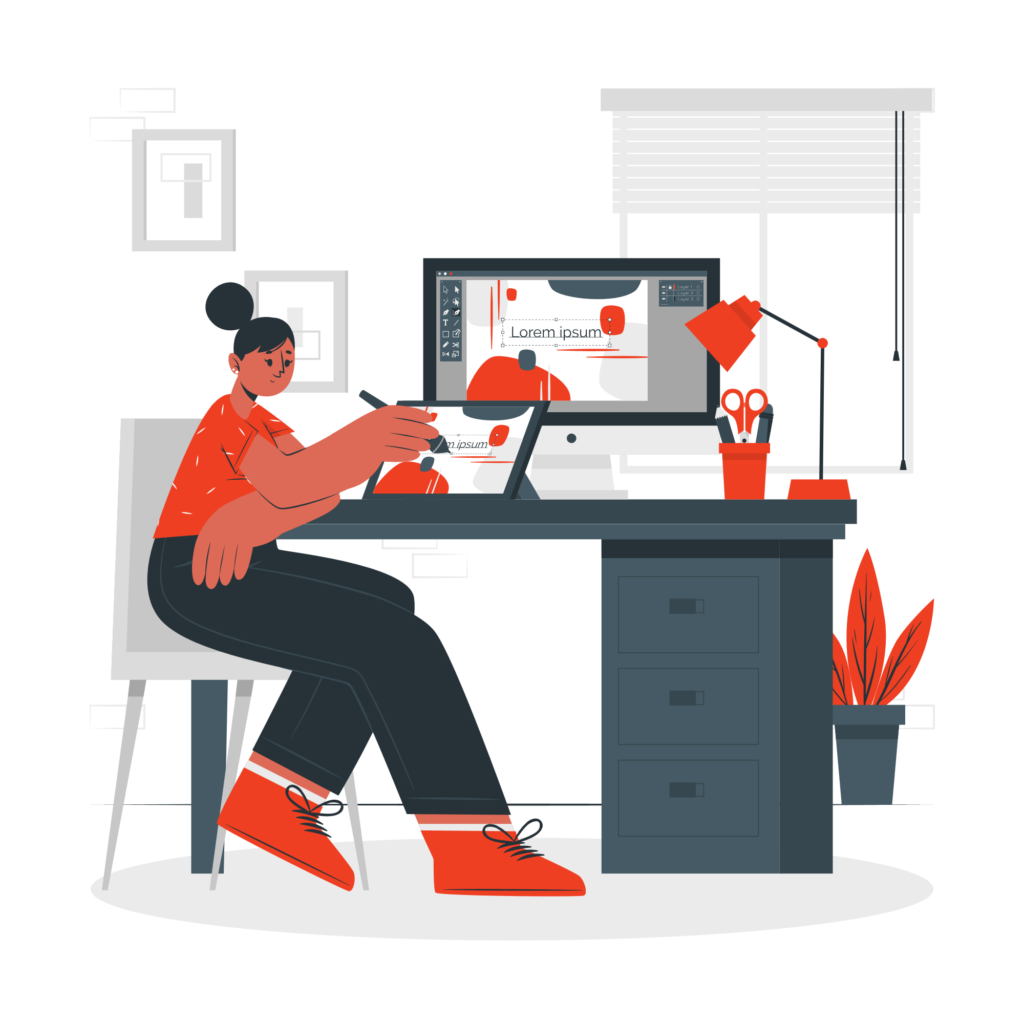 Working from home was the trending topic a couple of years back – but now it's commonplace. In fact, most corporates still allow their employees to work from home a few days of the week. But do you think the global workforce still requires help in managing work effectively from home?
Option1 : Yes, staff require support and counseling
Option 2: Not required. Most employees have learned to manage
Mail me your selection at reach@authorvenkat.com
My take on Top topics
1. Tweet storm
"The company is losing over $4M/day," Musk tweeted 24 hours after the company sent emails laying off roughly 50% of employees.
My daughter, a computer science student, asked me, 'Dad, isn't it wrong to decide so soon?' I couldn't help but agree. Having worked in IBM, a company that reinvented itself a few years after it was written off and bounced back as a GIANT under the leadership of Louis Gerstner, this action came as a shock to me. Taking this decision before the euphoria of the sale could die down, before the new leader could take the time to understand the strengths of the employees, before any strategy could be developed to leverage this strength and reposition the organisation – the pink slips seemed far too hasty.
From Xerox to IBM to HCL, there are thousands of case studies of motivated employees reviving an organisation. Twitter losing $4M per day could be brought down to $2M per day and then further driven down tapping into the minds of people. I am sure TESLA 'wastes' many millions in failed innovations. The leader known for his ambitions in space, should have given the people their space to perform and thrive.
What do you think?
2. The matter of moonlighting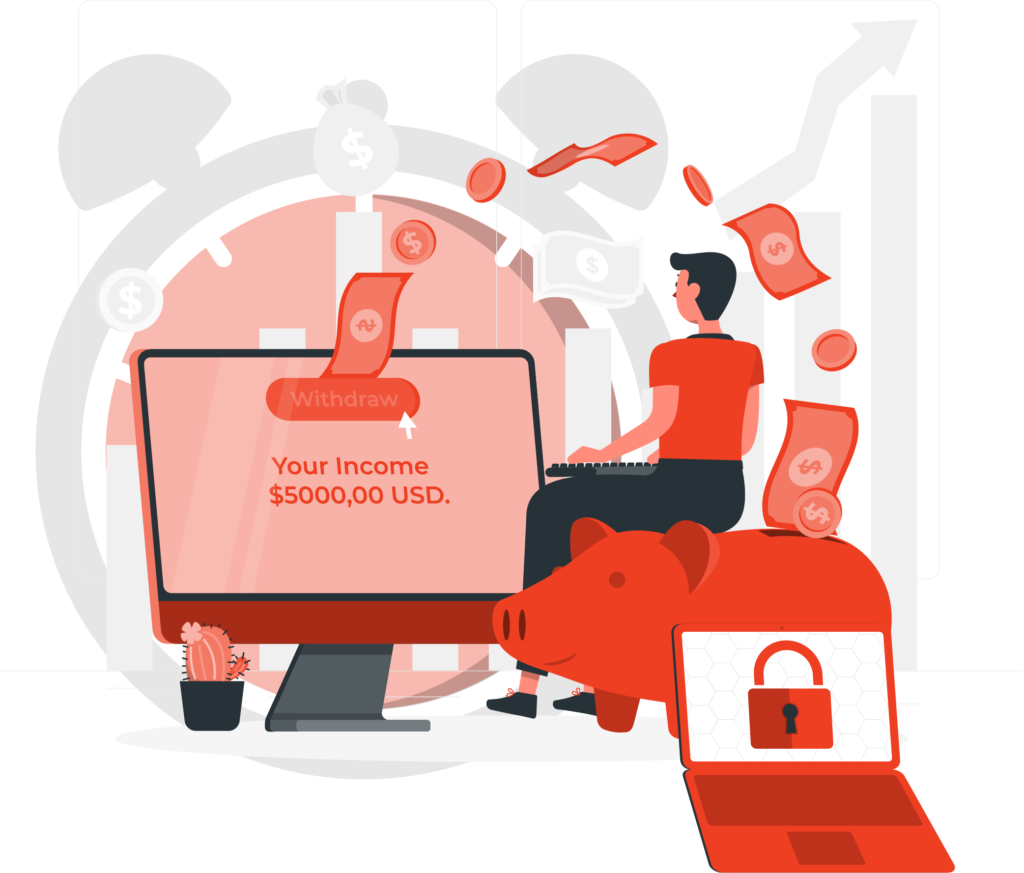 During a coffee table conversation, a friend asked me if I supported Wipro in the action taken on 300 employees for 'moonlighting'. 'Won't such a move create job insecurity?' he asked.'Maybe moonlighting arises out of job insecurity in the first place,' is what I had to say. 'Employees can feel secure if they can pursue an interest, add an income stream with no conflict with their terms of appointment, the employer's business conduct guidelines, or any industry regulations. Then they can proceed with a clean conscience with the consent of the HR.'
'That's a rather HR-ish style of response,' he said. 'If the salary is too low for their skill, why shouldn't they be allowed to work for yet another company?'
'Instead of working with the same skill in two places, why not develop that skill further or build a complementary skill to earn more in one company? Won't that help their career and also work-life balance?' I replied.
Do you have different thoughts on moonlighting? Write to me on reach@authorvenkat.com
I recommend:
1. Book:  Still Hanging in There  –  Confessions of a Totaled Woman – By Jan Marshall , the founder of International Humor/Healing Institute 
Why I loved it: This book offers a rich perspective on how to look at life events in a lighter vein. It was written by an author who survived a tumour, with humour.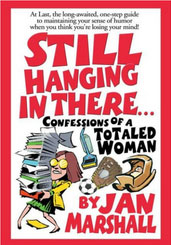 2. Podcast: The Life of an IT Project Manager episode of The Grand Gramophone
Why I loved it: The narrator Lakshman presents the travails of a Project Manager in an exceptionally funny and engaging way. I'm sure many of you will relate.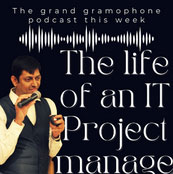 3. Movie: Everything Everywhere All At Once
Why I loved it:  Firstly, because it gives us hope about tapping into the unlimited potential of human minds. Secondly, because in an age where many countries are expressing discomfort with China, this mainstream movie maker cast a Chinese-American woman as the titular character.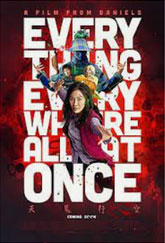 Join me in…
Doubling down on your goals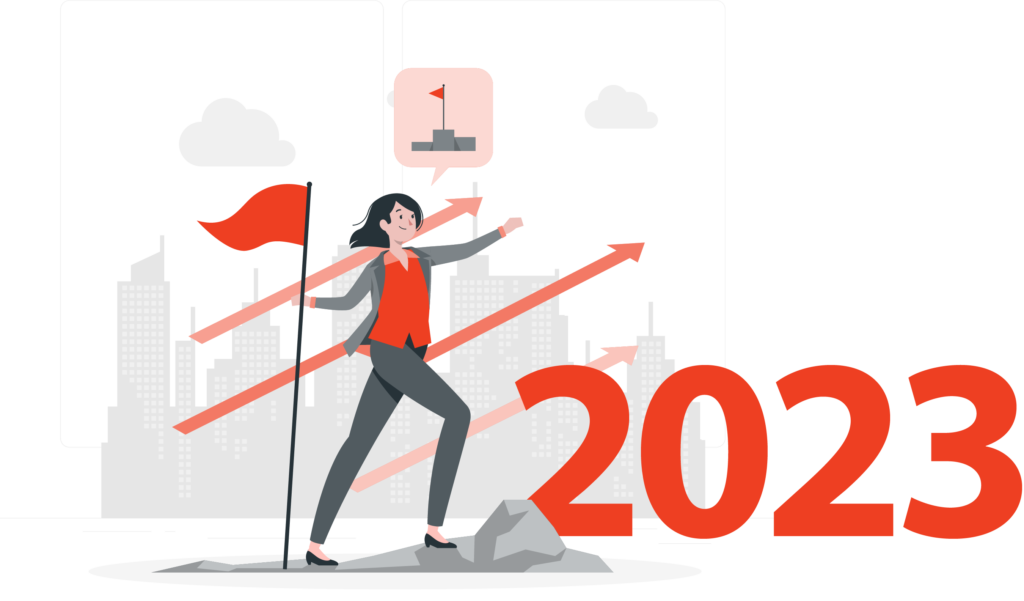 We have a few weeks to celebrate another New Year. How about stepping into 2023 with hope – and no guilt? If you set ambitious goals for yourself in 2022 and have not met those goals yet, look at them carefully now. Bucket them into 3 categories:
Goals you can get the ball rolling on now.
Goals you can accomplish with a short-cut.
Goals you can complete.
Now, identify one activity that wastes a lot of time in your day. For example, if you are in the habit of spending hours on that college WhatsApp group, mute it till 31 December. Dedicate the time you save on the goals in buckets A, B and C. It's ok if you do not accomplish all your goals. What's more important is the feeling that you have done your best.
Try this and let me know if it works on reach@authorvenkat.com