I am excited to meet you through this edition. May the positive vibes of May sweeten your days ahead.
May starts with Labour Day. I'm sure we all enjoyed the long weekend! Most of us can enjoy a good break – thanks to the very labourers we are celebrating. For in India, we do have the ability to engage domestic help, drivers, plumbers and other workers for a very affordable cost. In other countries, people pay a bomb for these services!
While our workplaces have a proper system to govern and reward our work, these labourers do not enjoy such advantages. So, why not start the month by acknowledging their contribution in some way – maybe with a small gift like a shawl or a meal coupon? Don't forget to accompany it with a few words of thanks!
With that, let's delve into this issue.
Best wishes,
Venkat
What's going on?
1. The Galaxy Gala
I was invited to speak at the Annual Day event of Galaxy, a Montessori school that stands out with exclusive international student exchange programs. I handed over certificates and medals to the talented kids who are sure to achieve world records and academic accolades in future.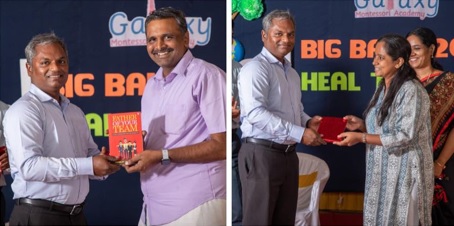 Also acknowledged that day were the 'Parent Volunteers' who have put in their time and effort through the year to make certain social activities a success. The founder invited them on stage, presented them with a red paper wrapped gift, and prompted them to open them on stage.
I was standing a few metres behind the recipients. As they unwrapped the gifts, a strange thing happened. One by one, they all turned to smile at me. Puzzled, I stepped forward to see what was going on – and was overwhelmed to know that the gift they received was a copy of 'Father Of Your Team'! Heartfelt thanks to the founder from me – and Freddie!
2. Freddie's setting the stage on fire
I recently got to know that the head of Usha Fire Safety, a well-respected organisation that has trained millions across India, is an admirer of Father Of Your Team! In fact, Seshadri Varadarajan (Sesh), one of the senior leaders in his organisation mentioned that he had presented his learnings from the book at an event.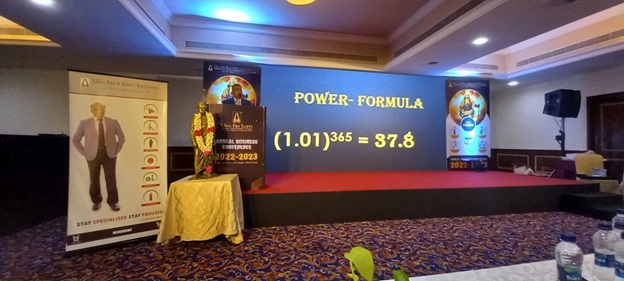 What I learned from Sesh next was even more heartening. It seems Freddie and his values are quite an integral part of the organisation! The managers have all been asked to get a copy of 'Father Of Your Team' and adopt the practices at work.
What's coming up?
1. Renewing my vigour for videos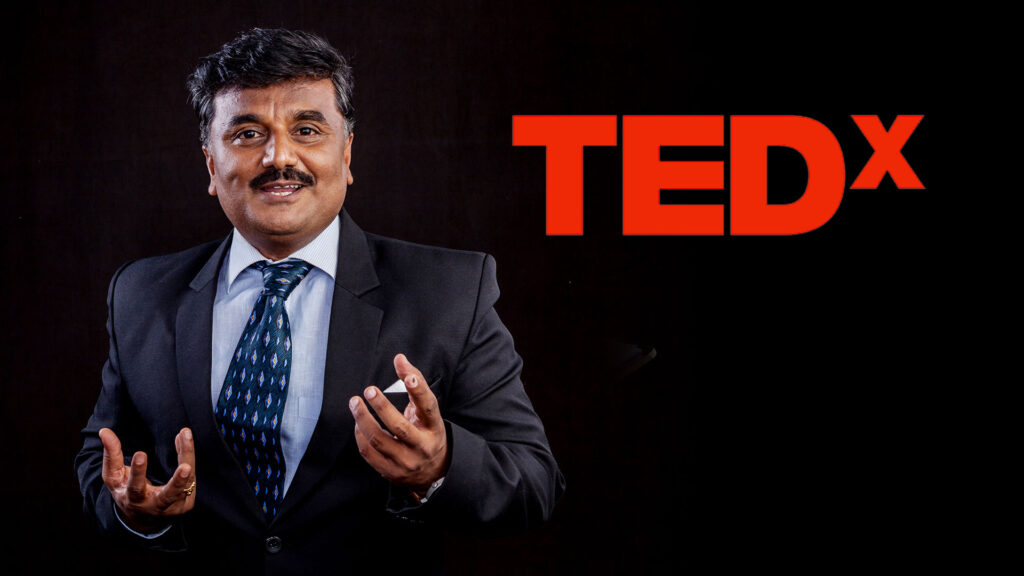 My TEDx preparations are going strong. With hardly a month left, I decided it's time for a 'dress rehearsal'. I headed to my mentor Samuel Eddy (who is the founder of the fabulous International Women Entrepreneurs magazine Womanation). He gave me tips  on body language and on how to keep up the pace all through. He also recommended more videos for me to watch.
As I did so, I realised that over the last few months, my own Facebook Live and YouTube videos have taken a backseat. Mea culpa, friends – and I promise to make up for it. My TEDx appearance is scheduled for the end of May. Come June, you can expect to see me back on videos again.
2. Friends, Indians, countrymen…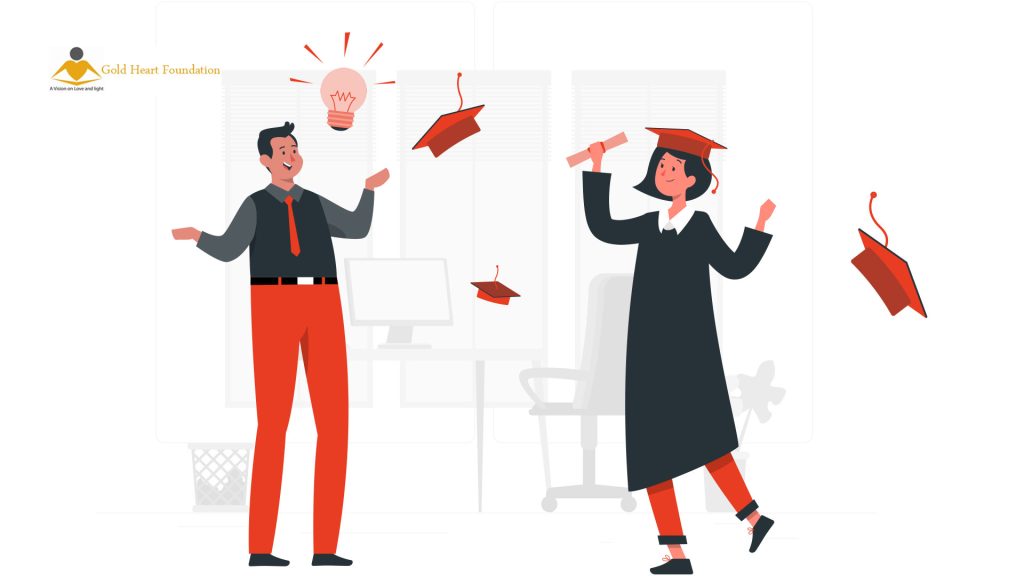 As a volunteer at Gold Heart Foundation, I support college graduates from economically challenged backgrounds by helping them improve their public speaking skills. Here's how it works – I listen to audio recordings of these students and then help them develop and improve. Having listened to 50+ such audio clips so far, I realised that my tips can help many others beyond these students.
So here's what I have planned. I am going through my feedback notes to pick out the unique pointers and learnings. I will soon make these available in a blog format.
Have you recently delivered something useful to a small audience? Maybe some advice you gave a friend or some practical wisdom you shared with a junior project manager in your team? If you think it can make life easy for others as well, I urge you to publish it through a LinkedIn article this weekend!
Everyday humour
If laughter is the best medicine, I consider myself a self-prescribed practitioner of humour. I can tell you that it works! I'm consciously trying to bring out humour as my first reaction in tricky situations. See the moments they've led to.
1. An Excel-lent pun
The last 2 months were quite busy at work. My days were dominated by Excel sheets – be it crunching data, collaborating with others on certain questions or reviewing and analysing through the day, all on Excel. The days would pass with at least a few spreadsheets open throughout.
Amidst this hectic schedule, one of my colleagues asked, 'How was your day?'
With a smile, I replied 'The days take me directly from spreadsheet to bedsheet.'
The days remained hectic for some time, but at least we found a moment to have a hearty laugh.
2. An uplifting tale
On a recent visit to Pune, my colleagues and I put up at Hotel Ambience – a newly renovated business class hotel. We walked across the glitzy new lobby, stepped into the gleaming elevator, pressed the button and waited. And waited. But the doors did not shut.
Confused, one of my colleagues pressed the button again. Noticing the name of the lift company, he stated, 'Venkat, Johnson and Kone have much better lifts. Schindler is not so good – even my brother faces such kinds of problems with the lift in his apartment.'
Not to let a punny opportunity pass, I said, 'So, you mean Schindler's List is good but Schindler's lift is not!'
The lift doors closed as if right on cue, and we laughed all the way up to our floor.
What did I do differently?
On a new note…
My passion lies in presenting things of value in interesting ways – you may have seen this coming out through speeches, posts, coaching sessions and more. But you wouldn't have heard this expressed through song.
Singing has never been high up on my list of hobbies. But someone thought it's time to change that. Dr. Kalyan, a visionary Principal from Kendriya Vidyalaya, believed in my singing abilities more than I did. He introduced me to Ramya, a highly-gifted lady who runs an orchestra troupe.
He motivated me to go on stage, with a well-trained singer to support me and back me up whenever I went wrong. I delivered an average performance – but whenever I struck a wrong note, that professional playback singer stepped in to rescue me. I went back with great vibes from the singers in 'JR in Gaana Alaigal'. But my average attempt at something new didn't satisfy me. So here's what I did:
🎵 I stayed in touch with Ramya, who invited me to drop by her studios to rehearse.
🎵 I took her up on her offer. Together with her troupe, I practised a high-tempo party song. It required much energy and speed and was something completely out of my comfort level.
🎵 I built a rapport with the troupe members so they would get familiar with my skill level and know what to expect from me. I, in turn, would not feel self-conscious about letting them down.
🎵 Finally, I decided to be brave and deliver this performance in front of an audience. This time, it went very well, and I received praise from many well-wishers.
If you stick within your comfort zone, you'll never find out what your limits are. So if there's anything you think is difficult, I encourage you to give it a try. Start with baby steps like I did – with an expert in that area to back you up and guide you through. Soon, you'll find it has become more enjoyable than daunting.
So in what area will you test your limit? Let me know at reach@authorvenkat.com.
You tell me!
Poll question:
Remember the time tables we had back in school? We had separate periods dedicated to Games, at least a couple of times a week. When and why did we decide games were not important for adults?
Do you think there should be some scheduled time for all employees to have fun at work?
*The result of March's poll is here!*
Can 360-degree appraisals help to tackle Internal politics and establish a positive work culture?
YES  – 1219
NO  – 311
My take on Top topics
1. And the Oscar/promotion goes to…
We finally saw some diversity in the Oscars this year! Stars from Chinese and Indian origins, from various age groups, made the headlines when they bagged multiple awards.
This made me think – there have always been good foreign films and diverse, talented stars. But only now are we seeing them come to the forefront and get due recognition. Similarly, are companies too, missing out on great and diverse talent, simply because they are not at the front and centre?
In some of the companies, the staff working at the headquarters get promoted faster as they are in line of sight of leaders who call the shots. They get to know all the latest happenings and get relevant news first, so they can pivot and adapt faster. They gain the advantage of corporate branding materials and resources before those who do not have the location advantage.
To evolve as a truly diverse global organisation that can leverage its full strength, I believe this 'proximity power' should be shown the door. Employees work in better spirits when they feel that they are treated fairly.
I recommend:
1.Book: The Path to Prosperity by James Allen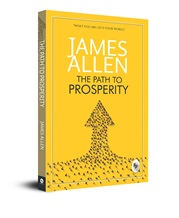 Why I loved it: Think this is a self-help book on making money? You'll be surprised to know it's not. For prosperity is not just about money – it can be associated with thoughts, outlook, health and happiness too. I found this paragraph from the chapter, 'The Secret of Health Success and Power' to be extremely thought-provoking.
'Disease comes to those who attract it, to those whose minds and bodies are receptive to it and flees from those whose strong, pure and positive thought-sphere generates healing and life-giving currents. If you are given to anger, worry, jealousy, greed or any other inharmonious state of mind, and expect perfect physical health, you are expecting the impossible, for you are continually sowing the seeds of disease in your mind.'
2. Video/podcast:  FAIL – Fight Again In Life | Dr Tanu Jain
Why I loved it: This power-packed talk packs an eye-opening punch about failures and how we relate to them. It was one of the TEDx videos I watched, but it stood out with its insights. Here are two interesting points Dr. Tanu Jain discusses:
The fact that failure is a social concept. We often don't realise this, but we are as much of a success or failure as society tells us we are. I feel recognising this can be very freeing.
There is a vertical degree of failure, which society does not take into account. When climbing a mountain, only those who reach the summit are seen as a success. Someone who gave up immediately is considered a failure – but so is the person who got almost to the top but couldn't climb to the peak. But are those two 'failed' climbers the same? Won't the latter have much more experience and learnings to their credit?
These are just two of the learnings. Watch the video to check them all out.
3. Movie: The Elephant Whisperers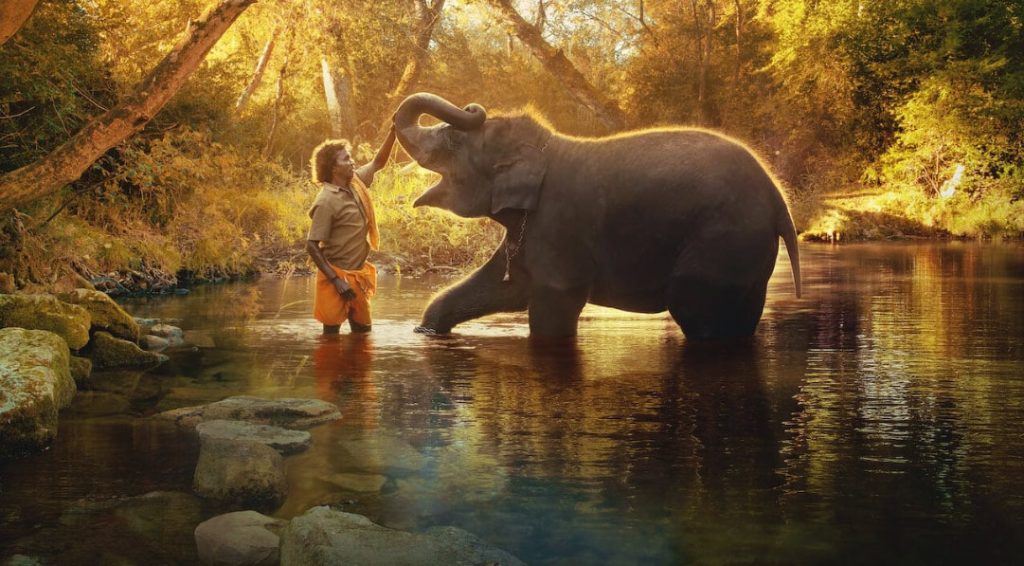 Why I loved it: Many of us do not live life the way we want due to insecurities or 'the fear of falling'. We did not have such fears in our childhood – most of these were developed over time.
This movie is about an adventurous climber who develops crippling depression after her lover met with a fatal accident on a climb. Her friend wishes to help her, and promises to take her to the highest TV tower in a remote area, so that the climber can regain her fearlessness and throw her lover's ashes from the tower as a last tribute.
They climb the tower together, but the rusted old ladder falls down. The story is about how the climber proves herself at the height of this crisis. The conversations that the protagonist has with her friend will appeal to you to experiment with your closest decisions wisely and fearlessly.
Join me in…
Gifting a book
I have the habit of giving colleagues books that I think they will like, as gifts. It brings me a special kind of joy.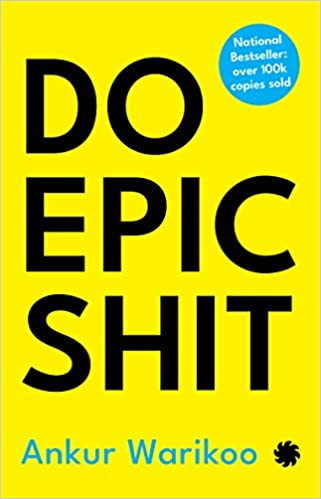 I recently gifted the book 'Do Epic Shit' to a leader who heads a large team. I was overjoyed to see him using it as food for thought, even as he relished his food during the lunch hour. He stopped eating at the cafeteria for a few days – and could be found reading at his desk while he ate. What's more? He started sharing bite-sized wisdom from the book with his team. In fact, he told me that he is planning to gift it to some others in his team too.
As a leader, you may not always be able to mentor in person. The best way to compensate is by gifting them a book. So join me in gifting at least 1 book to someone on your team this month. It spreads more joy and learnings than you may realise!