June for me, will always be 'back-to-school' month. And I know it's the same for many of you.
When I think of school, I'm lost in a sea of nostalgia for the simple joys, the happy memories, the uncomplicated camaraderie. That got me thinking – why nostalgia? Why must those joys remain in the past? You may graduate from school, but you don't 'graduate' from joyful memories after all! And so, no matter how much you've come ahead in life, I invite you to bring those joys back again.
Read that Nancy Drew mystery. Find the time to play that fun game or sport you played during recess. Watch Giant Robot or He Man on YouTube. I promise you, reliving your best moments can sometimes be the best vitamin for your mind.
With that, I bring you your June dose of Victory Vitamin. Delve in!
Best wishes,
Venkat
What's going on?
1. Going head-over-heels for yoga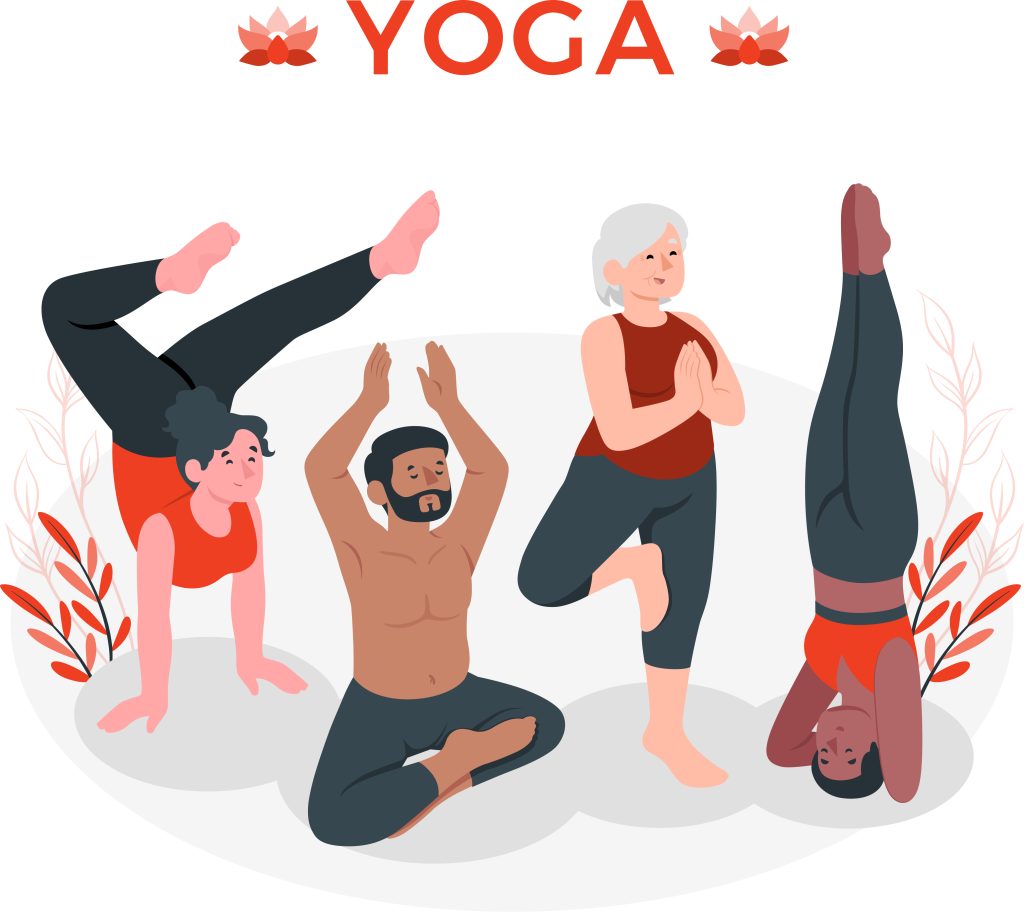 Yoga may have originated in India, but today, we are sharing the advantages of it with countries around the world. World Yoga Day is now celebrated in over 180 countries.
It brings us close to people from around the world. This year, I was thrilled to hear of a new yoga studio opened by Irfana Begum who practises Islam, an ex-colleague and also a reader of 'Father Of Your Team' . But here's what truly bowled me over – I was touched to be invited as a Chief Guest for the inauguration of the studio.
2. Prudent students

'Where do you see yourself in 5 years?'
'What are your biggest weaknesses?'
'Tell me about a time you faced a conflict, and how did you handle it?'
These are some common interview questions that we still hear from interviewers. Thousands of students get asked these questions (and more) every day. Thousands of students give their answers. But how can they truly stand out? I recently held an in-campus workshop to help students crack the code.
I was invited by the Professors from Rajiv Gandhi National institute of Youth Development. It was wonderful to teach the students about the psychology of an interviewer, and reveal the creative anchors they can use to introduce themselves, talk about their strengths and break the monotony of the interviews. But unbeknownst to them, it was a test for me as well.
For I have learned that it's easier to grab the attention of investors, CEOs and even celebrities. Holding the attention of college students? That's a whole different ball game! But by mixing the right proportions of purpose, humor, creativity, engagement and value, I am happy to say I passed the test!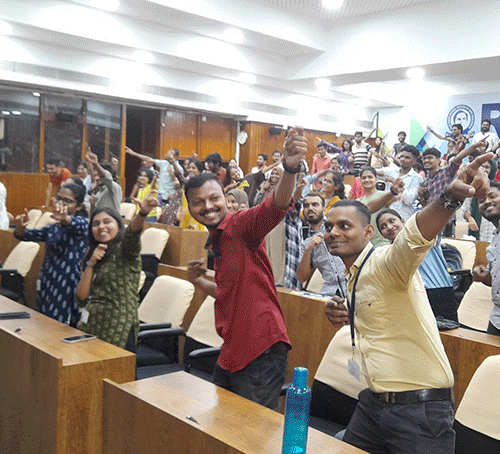 What's coming up?
1. A temporary tarry on TED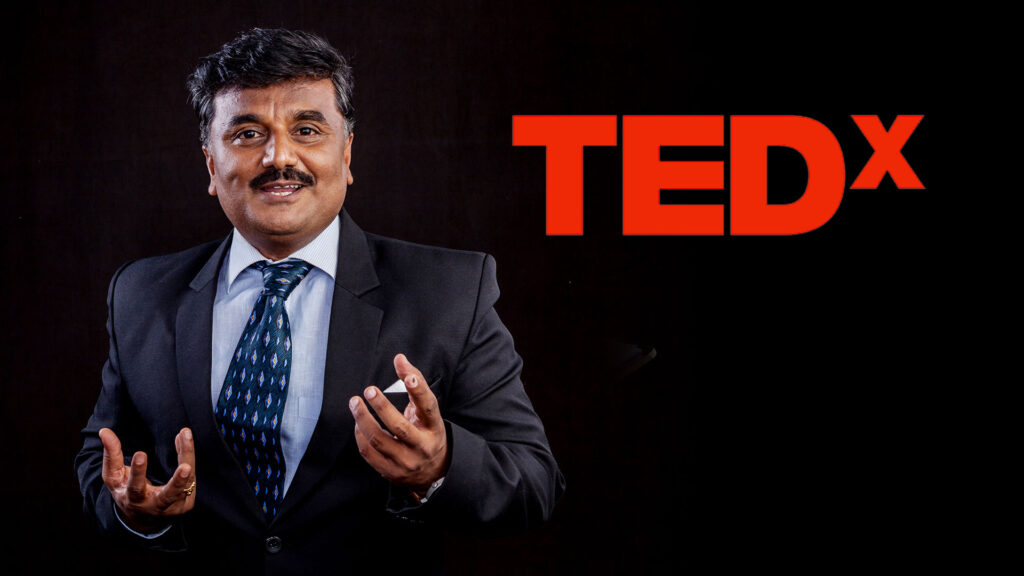 'The opposite of success is not failure. It is delayed success.'
This is a quote by Freddie, the Father Manager in my book, 'Father Of Your Team'. Many readers have told me they found this motivating. Today, I am taking solace from that quote myself.While I was all set to deliver my TEDx talk in Bangalore on 28th May, it did not happen. With my TEDx mentor facing a health issue, it had to be rescheduled. But keeping Freddie's advice in mind, I made the most of the situation. The delay gave me extra time to prepare. I also used the unexpected free time to go on a surprise drive-cation with my daughter and pursue a few other fresh creative interests. Stay tuned and I'll update on my TEDx journey once the details get finalised.
Everyday humour
If laughter is the best medicine, I consider myself a self-prescribed practitioner of humour. I can tell you that it works! I'm consciously trying to bring out humour as my first reaction in tricky situations. See the moments they've led to.
1. Recharging friendships
The world of late has created more writers than speakers. With Facebook messenger, WhatsApp and other text apps, calling people up doesn't come naturally anymore. Sometimes we feel lazy to have a conversation when a quick message will do. Other times we feel calling up may be a disturbance. Often, we become too formal and text even our close friends first to seek permission before calling.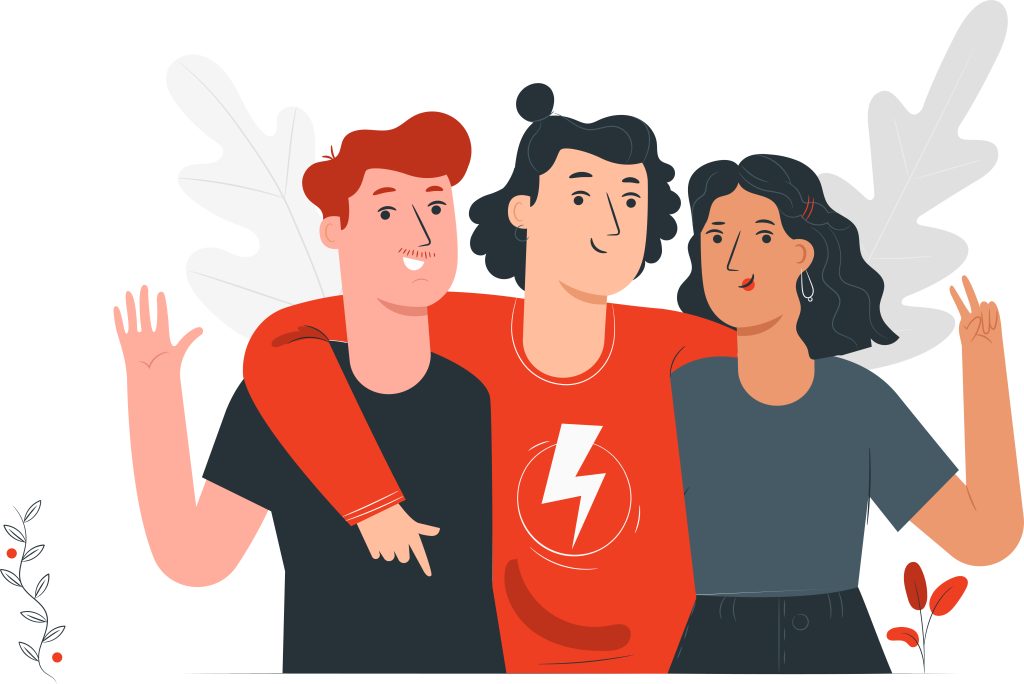 This is what happened to me recently. My phone buzzed. It was a WhatsApp message from my junior at school who used to be a chirpy girl and a close friend of mine.
The message read, 'Bro, can I speak to you for a few minutes?'
I replied, 'Just a few minutes? You can speak as long as your phone still has charge!'
She called me back right away, with the humour encouraging her to drop the formalities!
2. A meaningful presentation
In one of the past editions of my newsletter, I told you my story of booking an apartment on the East Coast Road – and how, 12 years later, we are still waiting for the handover. Unfortunately, things haven't progressed.
The Sales head from the builder has tremendous capability to provide confident but unclear responses to fob off further questions. And the timelines he promises never materialise. The President of our Association was being taken for granted – but as the Resident Association Representative of my block, I was determined not to be deterred.
I followd up to arrange a progress review meeting.
On the day of the meeting, our Association President texted in the WhatsApp group saying, 'For today's meeting, I have asked the Sales Head to give a presentation.'
'The best 'presentation' he can give us is our home key', I quipped back.
The association leaders got an opportunity to laugh for a moment despite a fraught situation – and we could all go into the meeting with a fresher mind.
What did I do differently?
The easiest way to get noticed is to contribute actively. As an author, I always look for opportunities to stay in the public eye – and most of the time, being an active contributor unlocks many doors. Here's one example of that.
Poetry lovers who pick up 'For All The Times' by Neeraj Kumar will see a foreword by me at the beginning.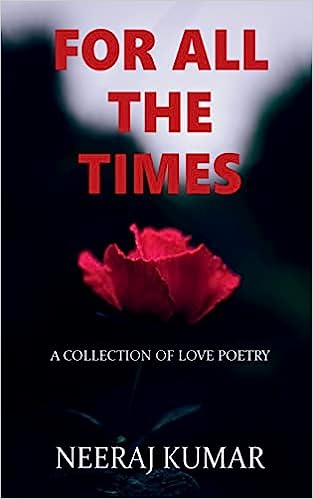 But this didn't just happen automatically. Here are a few steps I took to create this opportunity:
🎯 Being a poetry enthusiast myself, I first joined a poets' Whatsapp group called Indlit Camerata.
🎯 I made sure I was an active participant in the group by reviewing others' poems and sharing encouragement.
🎯 This resulted in one poet approaching me to write the foreword on his anthology on love.
🎯 I did so, and made sure to express my gratitude to him on social media.
🎯 This not only helped boost his anthology, it also caught the eye of two more authors.
The result? I am currently writing the foreword for one of those authors, and have submitted a brief testimonial that is to be printed on the back cover of the other author's new book on parenting.
Are you ready to try this approach? Here's how you can go about it:
✅ Shortlist one or two areas of your interest.
✅ Identify any group or community around that interest that you can join. If there's an in-person community around it within your city, that's great. Otherwise you will surely be able to find a group online.
✅ Be an active part of the community. Show interest in what others are sharing, express appreciation, share words of encouragement, and review others' work and share feedback where possible. People are quick to spot empty praise and fake comments so remember to be genuine, authentic and respectful as you engage with the community.
✅ Share your own contributions and achievements within the community and be open to feedback and comments from others.
These should help you catch the eye of other members and there's no knowing what doors may open up!
You tell me!
Highly-paid leaders are facing the pressure to deliver results amidst recession. I notice that this is causing a shift in IT organisations. Those who are leading teams are spending less time mentoring their staff, and more time deflecting issues to another unit or person – all so that they can reduce their responsibilities or accountability.
Should every organisation define mentoring hours and risk-appetite as KPIs, and track these metrics for all leaders?
Yes
No
*The result of May's poll is here!*
Do you think there should be some scheduled time for all employees to have fun at work?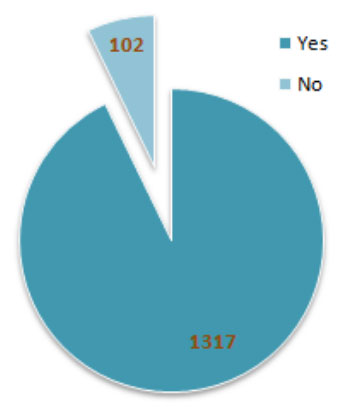 My take on Top topics
1. The dangers of data
Being keen on exploring creativity and innovations, I often visit trade fairs. I visited one recently, and entered a lucky draw at one of the stalls there. The next few days, I was flooded with calls from insurance agents, bank representatives offering loans and credit cards and more. What happened? Data breach.
When working for a telecom company in Bangalore, at one point we faced the challenge of newly hired customer-facing staff leaving the company in 6- 7 months. We couldn't figure out how our staff members were getting fished. Finally we cracked the code. We learned that recruitment consultants were bribing cab drivers, getting a copy of their trip sheets, and approaching those travelling to our offices. What happened? Data breach.
A similar data breach is what happened with the CoWIN portal. An unidentified person was advertising a Telegram bot that offered Personally Identifiable Information (PII) of Indian citizens. They obtained credentials belonging to our health workers, which they could have used to access the CoWIN portal and its associated data.
Companies that perform analytics (and those that sell data to those companies) are interested to know more about you – perhaps even more than your life partner or friend. What can we do about it?
Build deeper knowledge on security protocols and how they protect you.
Raise an alert to the admin of any app you use, when you spot a vulnerability in the way they handle data. When raised publicly, this prompts them to either thank you or educate you.
Avoid providing optional details about yourself (for eg. complete address) in applications unless you are certain that it adds value to your purpose. Same goes for checkout counters at any shop – they will normally ask you for your phone number before billing. But this is optional.
I recommend:
1. Book:  'What it takes to be Free' by Darius Foroux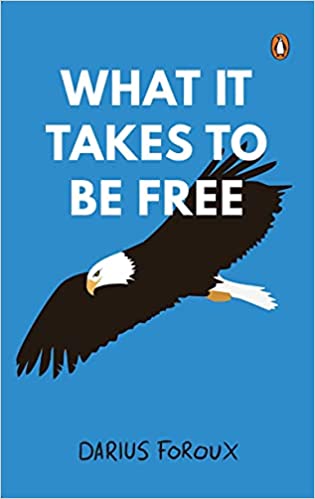 Why I loved it: We are sacrificing ourselves all the time. We don't act in our own best interests. Chances are, you already know what you have to do to be free in life. The answer might scare you, but that doesn't make it untrue. You still have to do it. I found the facts and logic in this book to be hard-hitting and worth introspection. It contains examples like:
When you stay in a relationship because you're afraid your partner might not be able to handle a breakup, you think you are doing the right thing. But you are making both of you weaker and you are sacrificing your own wellbeing.
When you take a job that you hate, you're sacrificing yourself for some money.
When you stay at your job because you're too afraid to make a change, you're sacrificing your chances for a better future.
2. Video/podcast: The surprising habits of original thinkers
Why I loved it: Adam Grant ran into trouble with investing in start-ups by failing to recognize founders who go on to do big things. He termed them the 'Originals' and started studying what sets them apart. Here are a few things he found:
They neither complete a task too early nor too late. They procrastinate just enough. Modest procrastinators are 16% more creative. To be an Original, you do not have to be first. You just have to be different and better.
They believe that the first few drafts are always worth binning.
They have fear too. The biggest regrets are not the things you do, but the things you don't do. Originals have lots and lots of bad ideas. They fail the most because they have tried more things. The more outputs you generate, there is a higher chance of making a masterpiece.
Watch the video to know more.
3. Movie: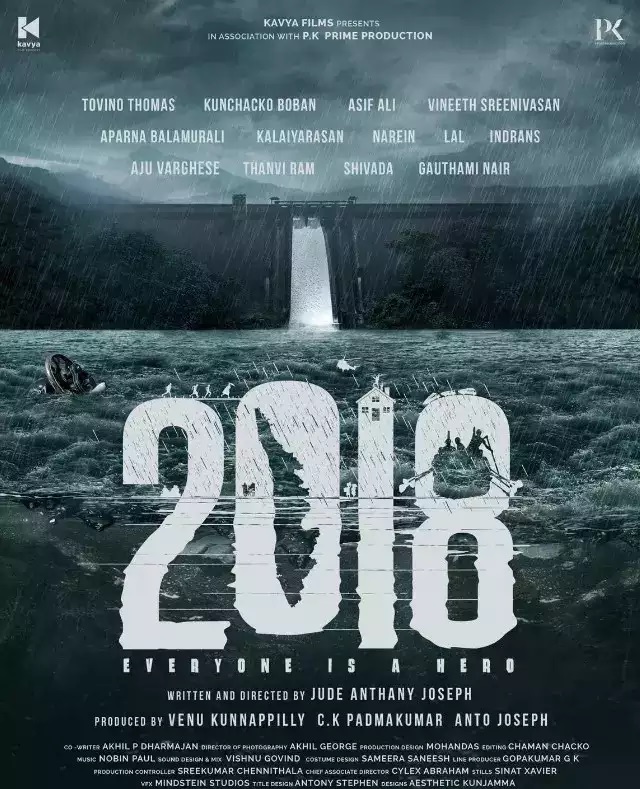 Why I loved it: Being the highest grosser in the history of Malayalam cinema, this movie interested me. It is centred on how ordinary people rose to the occasion, organised and mobilised their resources to rescue thousands of citizens during the 2018 Kerala Floods.
How the crisis formed new bonds, changed mindsets, bridged social differences and created leaders were very well portrayed. I could draw a parallel to crisis situations in my career – and how teams across the board stepped up and emerged stronger. A movie like this helps us realise that there is a hidden giant in everyone around us, just waiting to be unleashed when an equally big crisis strikes.
Join me in…
Our harvest festivals are rightly timed – just after the rains and before the start of spring. Similarly, some events fall into that category too. 29th June is National Statistics Day.
Statistics is the science of collecting and studying numbers, so this is what I plan to do on this day. I am going to take 2 hours that morning to review the statistics that matter to my life.
 Financial: I will document all the investments I made and review the need for changes for the future.
Health: I will get a blood test done to examine my health condition, so that I can take the necessary steps.
Annual goals: I will review the goals where I'm lagging behind and find alternatives to make them up with passion.
Join me in performing this self-examination on this day. It falls on the perfect day – when you have one more day in June before the second half of the year begins. Let us together try closing 2023 with fulfilment.