People look at January for new beginnings – but February teaches us something too. It renews hope for those who started the year with excitement and remain in control of their goals. It haunts those who feel that they may have slipped into mediocrity and fear that they may not be able to make this year any different. But…
What happens when you polish an old utensil or a gadget at home? It starts to shine. Believe me – February can do that for you too. After all, did you know that February is named after Februa, the ancient Roman festival of cleansing?
Clean your mind of all self-doubts and start afresh this February. You'll find that fresh starts and second chances are a major theme for this month's newsletter. Let's dive in.
Best wishes,
Venkat
What's going on?
1. A journey of a thousand (s)miles

They say a journey of a thousand miles begins with a single step. I took that step a few years back, when I started my Author Venkat YouTube channel. Today, I am overjoyed to share that the channel crossed a 1000 subscribers this month! Thank you all for your patronage – and I hope my videos have brought a thousand smiles on your faces.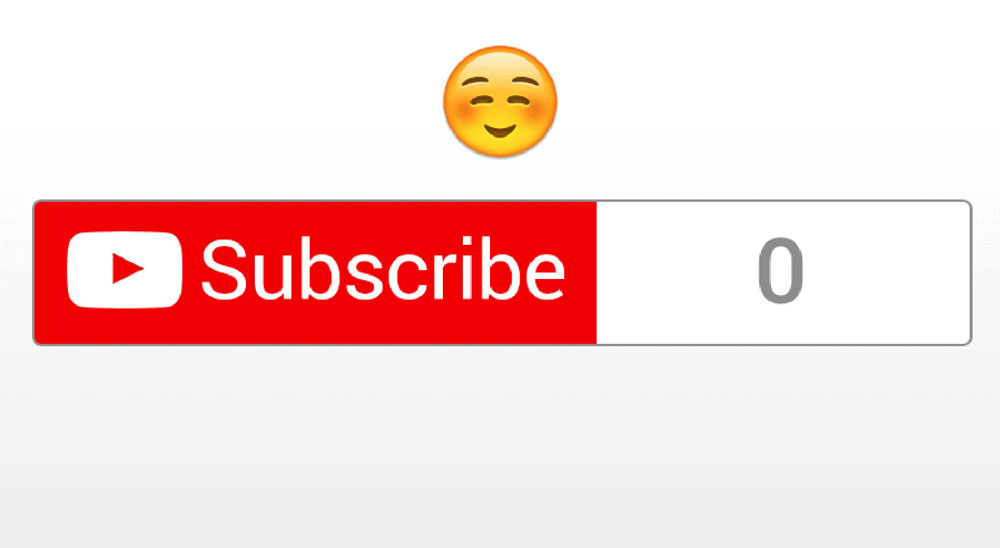 2. Freddie meets new leaders

Visionary leaders are not just those who grow themselves – they are the ones who help their entire ecosystem thrive too. talam.shop is one such startup. This is a Direct-To-Consumer marketplace that has helped hundreds of small businesses reach people all around India. And it has helped a certain leader reach more hearts too!
The founder of the marketplace was impressed by Freddie's leadership stories in 'Father of Your Team', and he thought passing on this knowledge would be yet another great way to help others grow. So at one of their recent exhibitions, this was the book he gifted to new leaders.

What's coming up?
1. Begin with the end in mind
It was back in the December issue when I shared one of my own stumbling blocks with you. All you Victory Vitamin readers with good memory may remember that being a TEDx speaker had been on my bucket list last year – but I had not met that goal. But I had also shared with you my intention to double down on that dream.
And guess what? That dream is back on track!
I have been training under TEDx coach Samuel Eddy, and been reading books like 'Talk Like TED' and 'The Storyteller's Secret'. Now, I am to make my debut on that platform very soon! Stay tuned.
1. Birthday gift
I am a staunch advocate for forming deeper connections (I had even written about that in January's edition of this newsletter). I formed one such deep connection with the HR icon Somasajeevan at a book-writing workshop conducted by Raja Singho, the Asian guru of authoring.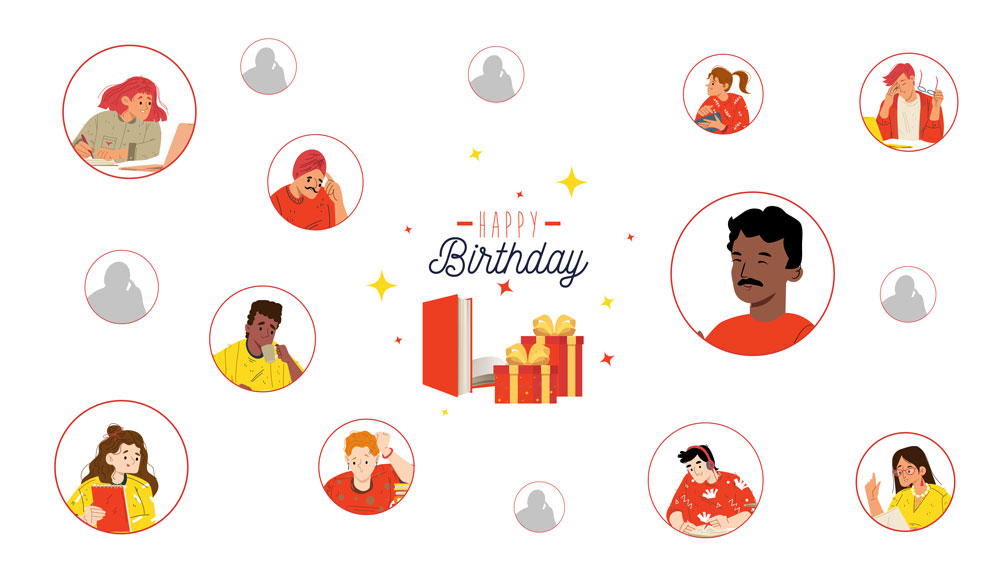 Somasajeevan soon became one of my biggest well-wishers. He expanded my network and the reach of 'Father Of Your Team'. And it wasn't just me – he selflessly supported a number of leaders across several forums. So enthusiastically did he share his learnings and networks that a group of 15 leaders associated with him are now writing a book on their experiences with him.
The reason – he left an impact on their minds before he left the planet a month ago. I am one of the 15 co-authors for that book. This book is releasing on Somajee's birthday in March. More updates to come soon.
Everyday humour
If laughter is the best medicine, I consider myself a self-prescribed practitioner of humour. I can tell you that it works! I'm consciously trying to bring out humour as my first reaction in tricky situations. See the moments they've led to
1. Sentiments set in stone
During a recent mini-vacation with five of my ex-team members, we visited an archaeological site. Sittannavasal in southern Tamil Nadu is a must-visit for lovers of Indian heritage! There, we were transported to the life led by Jain monks from the 7th century.
The security guard at the site took pride in not only safeguarding the caves with the rare mural paintings, but in taking on the role of a tour guide too. He took us around and showed us the beds used by the Jain monks and their disciples. These beds were interesting in that they were carved from the rock inside the cave, and were inscribed with the name of the Guru. The security guard asked us to come closer – 'Touch this inscription next to the bed. Slide your fingers through the alphabets.'
We did so, and were surprised. Arun from our group exclaimed, 'These inscriptions are smooth!' The security staff explained, 'It feels like touching the 'HAMAM' etched on the bath soap, doesn't it? That's the wonder – rather than using a chisel and a nail, the Jain monks must have used a herbal extract and used it like ink to write this on the rock.'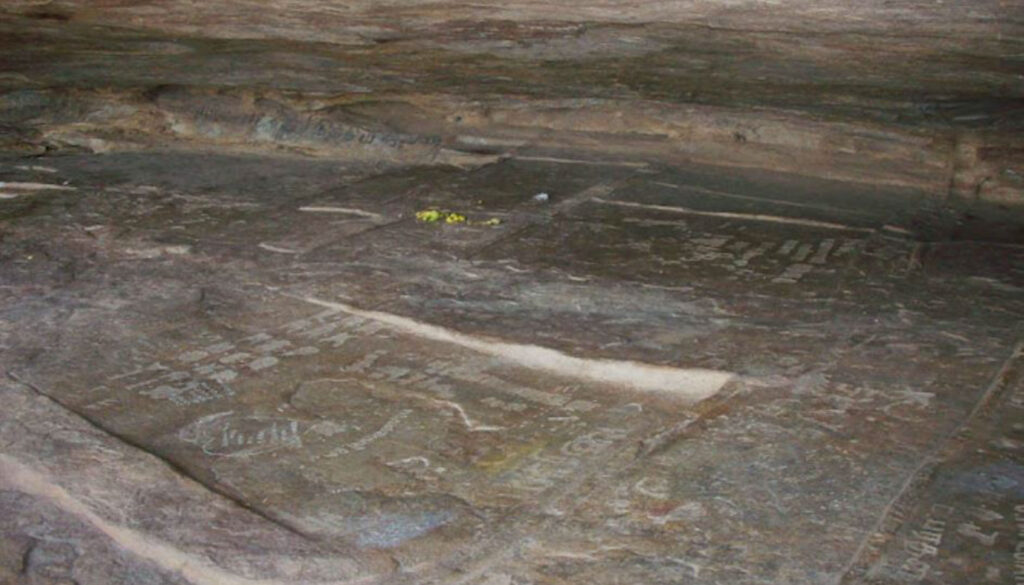 As we admired the smooth etchings, the guide showed us the other end of the bed with a pained expression. 'Look here. The public doesn't even realise the value of our monuments. See how they have used sharp stones to write their names here. Feel how it is – isn't it rough?'
We were dismayed at this act of vandalism, but I tried to console him saying, 'It's only because a few lovers wrote their names here, you were able to brilliantly demonstrate the contrast between using a sharp tool and a herbal extract to write. Maybe that's the purpose of these writings.'
The security guard laughed heartily and relaxed again. 'I am going to start seeing their actions this way.' I felt happy that a witty perspective made him feel more positive.
2. Castles in the air

It's a tale as old as time. 12 years ago, over 700 people believed in a builder's promise and invested in apartments in a special economic zone about 60 kms from Pondicherry. The owner ran into legal complications, diverted the money to other projects, gave repeated excuses and delayed the project by over a decade.
The investors formed a new welfare association, and I was one of the representatives. The office staff hired by the builders were generally elusive, with their misleading responses.
We had to ask several questions to get one straight answer. Only when probed, they admitted that an activity that they stated as completed was still ongoing. But when I asked if construction had resumed, an admin staff from the construction company said, 'We have 12 staff on site.'
While setting up a follow-up meeting, the admin person asked me what the problem was.
'Lack of transparency,' I said. 'Every new question reveals a further cover-up.'
He acknowledged the lack of coordination.
I continued, 'We were told there were 12 staff members working on site. Good that we didn't ask another question – otherwise that may have revealed that the 12 staff members are all watchmen.'
He laughed and said, 'Sir, I have handled a lot of abusive calls from the customers in the last 12 years. This is the first time I am having a light hearted conversation.'
Many times, the people who we get angry with may not be responsible for the problem and they may not be able to solve it either. It is prudent to express ourselves in a way that brings cheer to them.
What did I do differently?
1. TED asana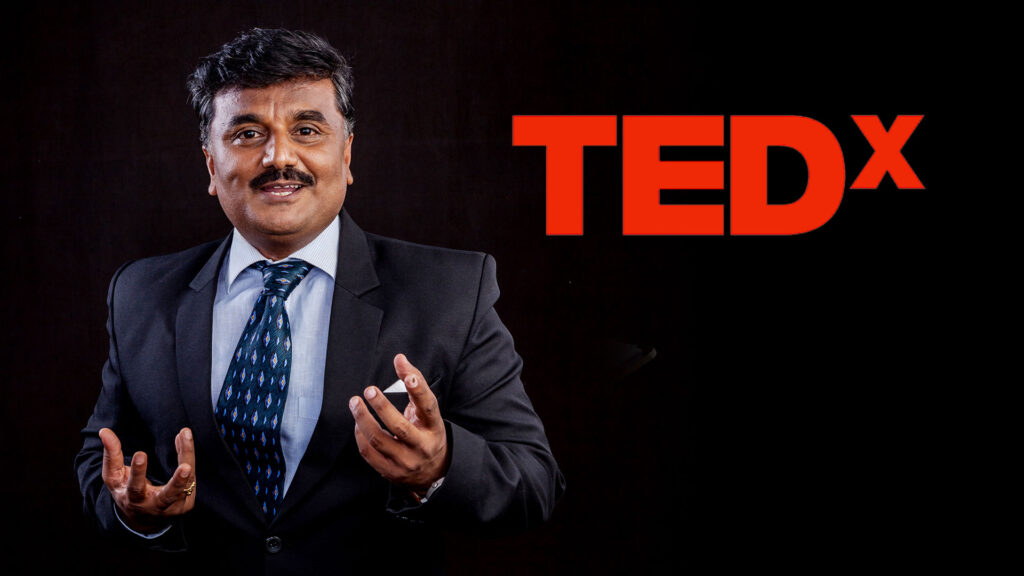 While preparing for my upcoming TED talk, I was doing a lot of research about the experiences of previous speakers. Most speakers claimed that they had rehearsed their script 200 times.
However, I was finding this way too challenging. I had not memorised anything this long for 10+ years now and it took several days to just memorise the first two pages of my script. Every morning, I started with the same two pages, but never felt confident to move on to the third page.
During my weekly yoga session, I mentioned this to my yoga therapist. He listened to my problem and said something surprising.
'I am not going to teach you any postures. Tomorrow, I want you to start reading from the last page and become really familiar with it.'
He was right! I practised his method and it worked. Within a week, I was able to memorise more than 80% of my script.
Here's why this works, as my yoga teacher explained it:
🧠 When you become familiar with the last page, your mind plays a trick on you. It believes that you are almost done.
🧠 It takes the pressure off – you can focus only on that section without having to remember the whole script in order.
🧠 When you eventually start practising the whole speech in order, you get better as you move through the script. That's because you have read the last part more times already.
Try it! And let me know if it works, on reach@authorvenkat.com .
You tell me!
Countries like North Korea, Greece, Israel, Iran and Turkey mandate a military service for their citizens.
The HR department works amidst a number of constraints and are forced to balance between the organisational limitations and the employee's aspirations. Do you think that there should be a mandatory service for every leader in the HR team for at least 6 months?
*The result of January's poll is here!*
Do you think skilled staff should be bound to serve in a sector for a preset period under an agreement that their expectations are satisfied?
My take on Top topics
1. Recession fears

It seems like every time you catch up on the news, the headlines talk about the rampant layoffs. This has shattered the confidence of employees across the IT industry.
It is a difficult situation, no doubt, and I started thinking – what would Freddie do? Here's how I think the lovable leader in my book 'Father Of Your Team', would have advised his teams.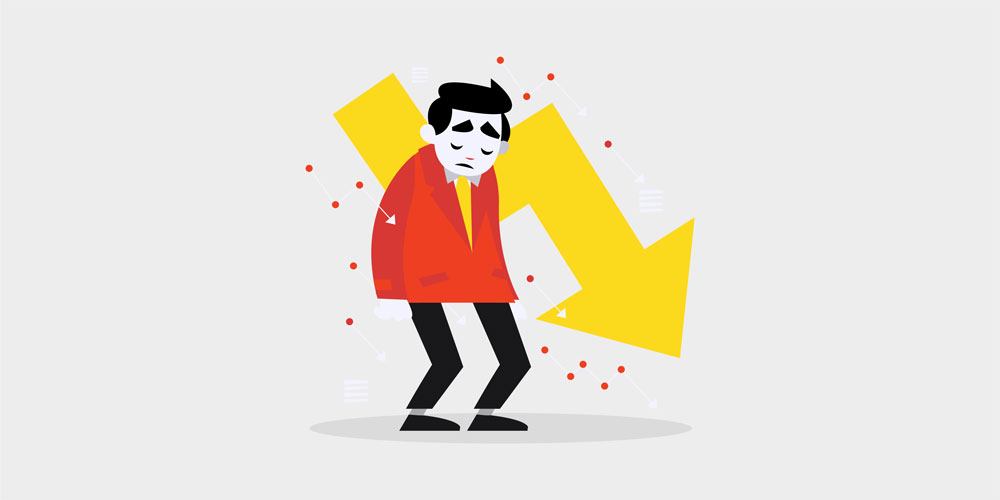 SHIFT – Involve yourself in initiatives and projects that shape the direction of the organisation. Keep proving your merit through your contribution.
SOLVE – Think of practically feasible alternatives to work around any problem that your team is facing or can fast-track your objective. Share this when you are called for discussions with stakeholders and leaders across functions.
SHARE – Share knowledge with your teams and across teams in a formal way. Gold is valued during recession. If you prove to be a golden goose, the company will want to hold on to you, no matter what the market is like.
SENSITIVITY – Public listed companies will not sack employees without a reason. Their margins and ROI (Return on Investment) are important for shareholders to invest in their growth and increase their valuation.Watch out how the operating margins of your Line of Business is moving against the rest. If it is shifting in an undesirable direction, get yourself equipped to a similar role in a vertical with better performance and apply for an Internal Job Posting.
SELF-INTROSPECTION – Invest money in learning skills that are most in demand. The ancient samurai ritual of yabusame is a style of combat involving archery on horseback. Like the horse rider, your time at work may be flying fast with random issues, distractions and change in priorities flying at you. Despite that, it is important to introspect and bring back focus on meeting your targets. When you cannot, inform your manager beforehand – do not wait for your manager to ask you why.
I recommend:
1. Book:  Soul Feeder by Vani Pradeep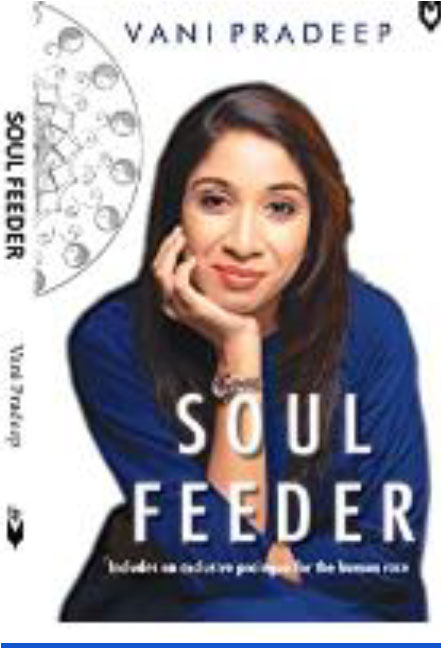 Why I loved it: Soul Feeder is like your lovable commercial masala movies. Interesting punchlines, philosophies, poetry, surveys, studies, experiments, illustrations, quotes – it has them all. And just like a commercial movie, it has a multi-star cast as well. The author has interviewed industry leaders from the trendiest companies like KIA motors to gather their insights on success.
The chapter 'Commit or Quit' remains my favourite. Here is a quote I loved from that chapter:
'Never look to someone to start you off. Have an Auto-Start button. We are in an automated world where we are only yet to become automated beings.'
2. Video/podcast: 7 Habits of Highly Creative People
Why I loved it: The TEDx speaker starts with analysing Da Vinci who showcased creative dimensions of a painter, sculptor, writer, mathematician, anatomist and more. Did you know, it took 22 years for Da Vinci to draw Mona Lisa, and he took six years to draw her lips alone? The speaker narrates how Da Vinci brought his formal education in biology and optics to that painting. Here are 4 habits that he says will enhance your creativity:
Take hobbies seriously
Develop an experimental mindset
Build an opposable mind
Have low latent inhibitions
Watch the video to see how he explains it.
3. Movie: Uncharted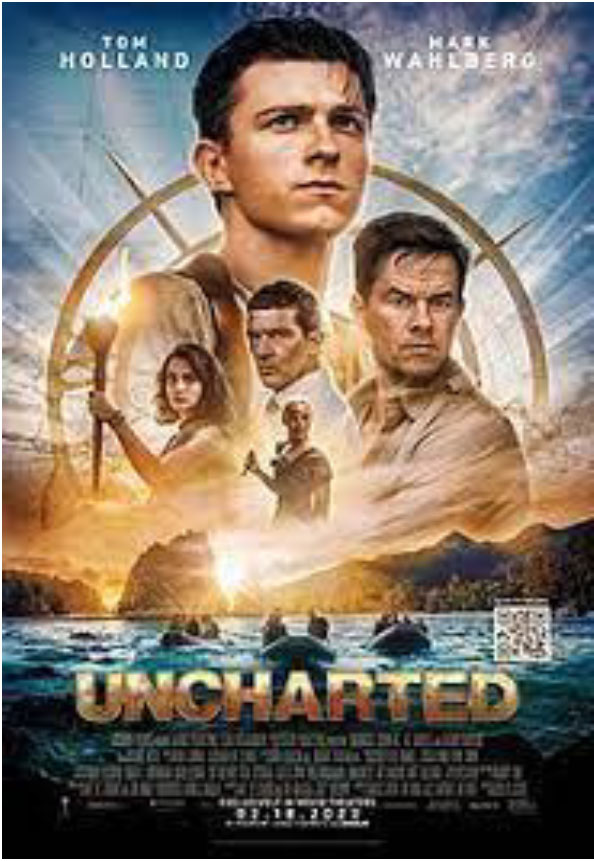 Why I loved it: This is a fictional story centred around a treasure hunt and a map drawn by Magellan – but it opens up interesting facts about Magellan, who led an extremely dangerous and life-threatening circumnavigation journey that disproved the long term theory that the earth was flat.
The movie reveals that Ferdinand was killed during the journey and Elcano, a mariner in his team, continued for another one and half years to complete the expedition. Even though Ferdinand is credited to be the first human to circumnavigate around the world successfully, it was actually Elcano. This movie reposed my faith that regardless of failures, people who dare to start something new amidst challenges are always remembered.
Join me in…
The days in February fly faster. If you belong to the salaried class, you will get your payout in just a few more days.
But though you will get a full month's salary, February is short by 2 days! Isn't it a reason to feel happier? Join me in what I have planned. When the salary for Feb'23 gets credited, take the cash worth of your 2 days salary from the ATM and keep it in a secret box. And then, forget about it (don't forget where you kept it though!).
There will be occasions when someone who does not have a steady income is in need – maybe your house help, your electrician, your carpenter – or anyone. That's when you open the secret box and offer them some monetary relief. That way, you can help someone in need, without thinking too much about your budget.