The new year has brought new hope. And new opportunities too.
How many people wished you a happy 2023? At least a hundred? I had the same experience. But much like me, I suspect you probably don't speak with or meet these well-wishers through the year, unless you run into them at some event.
Why not make this, the year of deeper connections? Make your well-wishers realise that you do care for them. When you bid goodbye to 2023, be proud of having valued people who cared for you. Give them a call, start a chat, or even meet them face-to-face. Fostering trust is a big part of this, and you'll find more about that in this edition of Victory Vitamin.
With that, I wish you an astonishingly amazing 2023!
Best wishes,
Venkat
What's going on?
1. Christmas in Mexico – in spirit and in poetry
Christmas has become highly synonymous with shopping and massive discounts these days. I could only assume that this is the case in many countries around the world.
When I got to know about a global poetry contest, where chosen poems would be telecast on a Mexican TV channel, I jumped at the opportunity. I decided to deal with the topic, keeping the Christmas deals in mind. The organisers loved my humorous take, and my poem, 'Christmas Deals' made its debut in Mexico. You can catch it here.

2. Chennai Book Fair
The new year in Chennai is always a happy time for booklovers. The 46th Chennai Book Fair is on and there are millions of new books waiting to be perused and discovered! It's taking place at YMCA Nandanam, so book some time to get yourself over there. Of course, my book, 'Father of Your Team' will be available there too. You can find this title (which was named Amazon US #1 New Release) at two stalls – F40 and also at 386-387.
What's coming up?
1. Lost in branding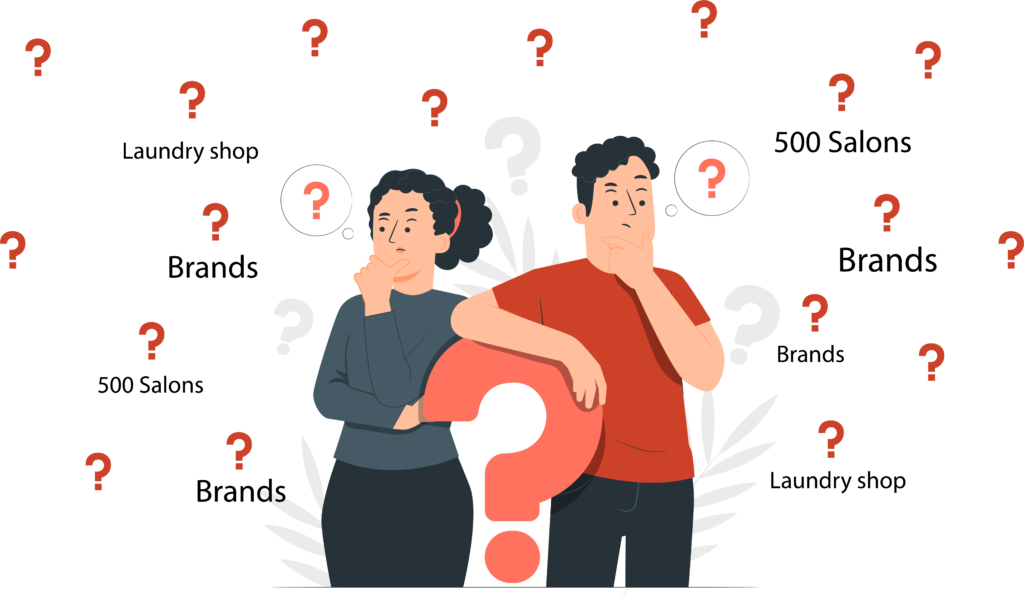 Ask any young person to name a salon. They will tell you about Naturals, Berry and White, and Green Trends. Ask them to name a tea shop. You will hear of Chai Point, Chaayos, Chai Kings, and more. Now ask them about a laundry shop. Names like Cleanex will come up. But how many of them will be able to name the neighbourhood barber, tea shop owner or ironing guy?
While the emergence of brands in these segments is exciting, we often forget to think about the thousands of entrepreneurs who are losing their income and identity. After all, these are businesses a poor man migrating to a town would usually start, given their low capital requirements.
Now, with the advent of branded stores, the poor man is either required to compete with them or wind up his business and become an employee. While there could have been 500 business owners for 500 salons, today with chain brands, there are hardly 10 entrepreneurs. This shift in the economic strata has been worrying me for some time. I am getting this message out to the world through a most impactful medium – a poem. I am submitting it to an international magazine this month, so stay tuned for updates!
Everyday humour
If laughter is the best medicine, I consider myself a self-prescribed practitioner of humour. I can tell you that it works! I'm consciously trying to bring out humour as my first reaction in tricky situations. See the moments they've led to.
1. Donation caution
Sharing straightforward advice hardly ever leaves an impact. Saying 'Beware of this' or 'Don't do that' is soon forgotten. But what if this advice was shared on a more humorous note?
Some time back, I got a call from a lady from some charitable trust, asking for donations for children. I made my contribution. Later, I realised that that 'Trust' had simply broken my trust. I looked up the address they had given and asked a friend who lived nearby to go check it out. He confirmed that there was nothing at the location aside from some old furniture.
I shared this anecdote in a recent Facebook live video, quipping that what's supposed to be 'charitable' may be nothing more than a 'chair' and a 'table'. Many viewers loved the wordplay and told me that this cautionary tale stuck in their mind because of it. They will be sure to think about this before they get swayed to donate to an unknown charity.
2. Poaching the chef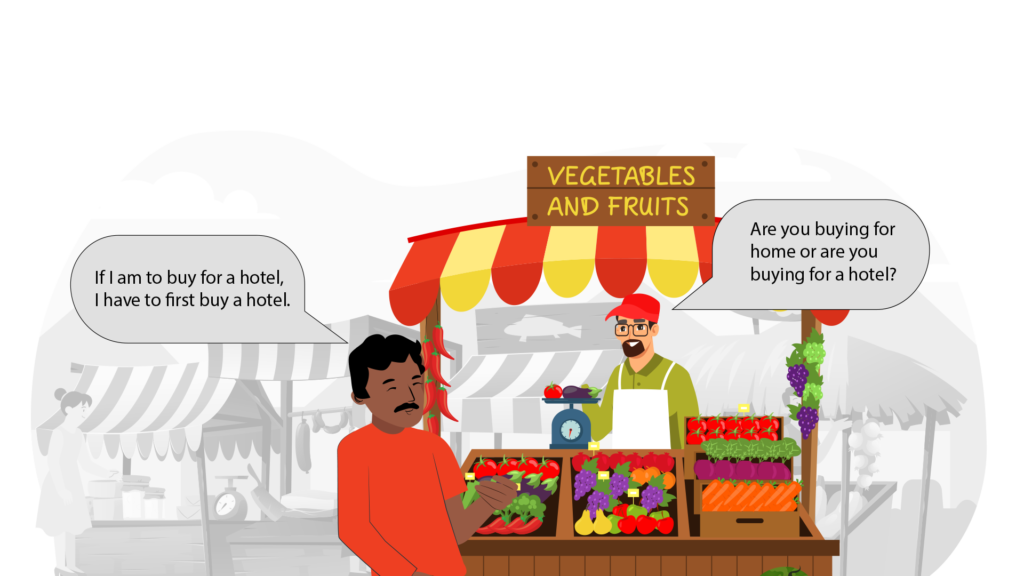 Last month, I went to buy vegetables at a shop inside the Koyambedu market, the biggest wholesale market in Asia for perishable commodities. Prodding the cabbages piled high, I asked for the rate. The shopkeeper enquired, 'Are you buying for household use or are you buying for a hotel?'
'If I am to buy for a hotel, I have to first buy a hotel,' I said.
After a hearty laugh, the shopkeeper opened up his heart. He revealed to me that he owned a restaurant five years ago but found it too difficult to retain a good chef. Despite paying good salaries, the chefs would often be poached by competitors. I was glad that despite this sour experience, my wordplay made him laugh and helped him feel comfortable to open up.
What did I do differently?
I learned some lessons in trust. Life is full of these lessons. Ask anyone around you if it is good to trust people. Some will say an emphatic 'Yes'. Others will respond with a loud 'No'. But most will find it difficult to answer. Reason – they have had some experiences that reinforced their trust, and other experiences that undercut it. December 2022 gave me a taste of both.
Incident 1
Vinod (name changed) was an ex-colleague who worked with me 2 years back. Though talented, he was not reliable. He would take leaves without notice and suddenly become unreachable. He gave incongruent reasons each time, which made me suspicious. Once, he admitted that he lied.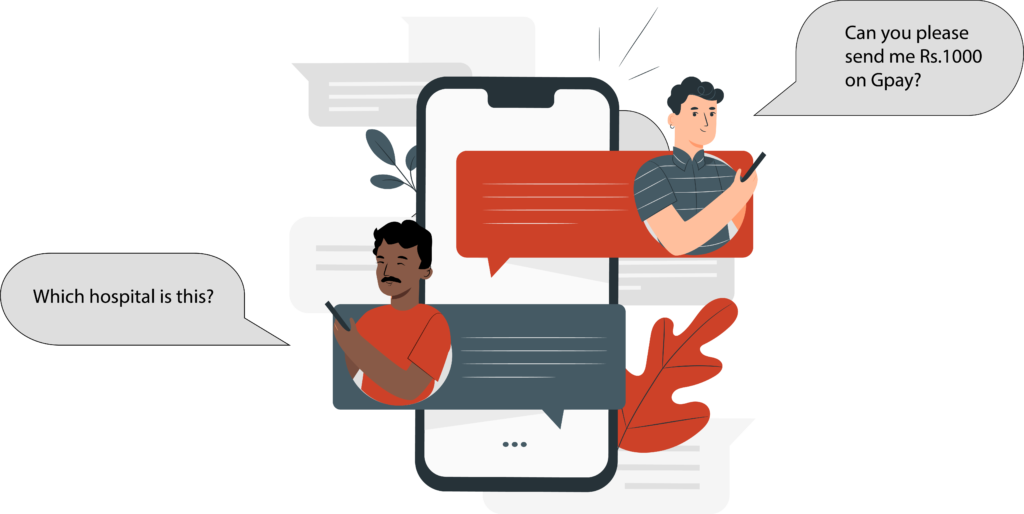 Some time in mid-December, I got a call from him saying, 'Venkat, my son is admitted in Hindu Mission Hospital. I've ordered a credit card which will reach me in 2 hours. But in the meantime, can you please send me Rs. 1000 on GPay? I will return it this afternoon.'
The small amount he asked for made me suspicious, in the context. But I decided to trust him, and sent the money.
Later in the day, I got another call. This time, Vinod said, 'My son will get discharged shortly. Can you please send another Rs. 500?'
This time, I couldn't trust him anymore. 'What happened to that credit card he was expecting? Why no word about that?' I thought to myself.
'Ok, I will send you the money. But first, please call me on video from the hospital right now,' I told him.
I waited. His video call came 45 minutes later, from the canteen of a small hospital.
'Which hospital is this?' I asked.
'It is Chella hospital,' he replied.
'How is it that your child was in Hindu Mission Hospital in the morning and is getting discharged from Chella hospital in the afternoon?' I asked.
'My wife compelled me to shift him to a different hospital,' was his quick response.
'Sorry, Vinod.  Your response contradicts what I heard this morning.' I ended the call.
I called up his ex-manager to tell him about the incident. He confirmed that this was a scam that Vinod had pulled with many other colleagues. 'I didn't expect him to approach you too. Otherwise I would have warned you. I am sorry you lost the money.'
I had already made my peace with the loss. How? My lessons here:
🎯 There's no point feeling guilty about such things.
🎯 Don't beat yourself up over trusting someone.
🎯 Instead, do this powerful thing. Bless that money. Hope it reaches someone deserving. For example: Vinod's bike may run into trouble a few days later. He may have to get it serviced. I hope this Rs. 1000 finds its way to a hard-working mechanic.
Incident 2
I love cycling for three reasons.
Cycling takes me back to my school days.
It gives me a break from the stresses of commuting.
It allows me to slow down, enjoy the journey and be more conscious about my surroundings.
I recently visited Karaikudi, a heritage town about 400 kms from Chennai. I decided to rent a cycle to explore the place in the evening. At the cycle shop, I noticed an unmarked donation box tethered to the door of the cycle shop.
'What is that for?' I asked the shop owner.
'Sir, when I shut the shop, I switch on the compressor and leave the pipe with the nozzle outside. Anyone who is in need of inflating the tyres of their bicycle or motorcycle can make use of it anytime through the night. All the other shops are closed in the wee hours, so it is my way of offering timely help,' he replied.
'So why the box?'
'Sometimes, people may wish to offer something in return. They can drop in a few coins. But I am not particular about the money. That is why I've not written any instructions on the box.'
My lessons here:
🎯 Trust freely, but first, do your best to help others.
🎯 Don't stop trusting just because a few people did not live up to that trust.
🎯 Trust others, but don't tempt fate. The shop owner did not expect any money, but was still smart enough to tether the box to his shop door.
🎯 When you encounter positive instances like this, spread the message. I told at least 15 people about this instance over the last month, whereas I shared my experience with Vinod with just 1 other person so far.
You tell me!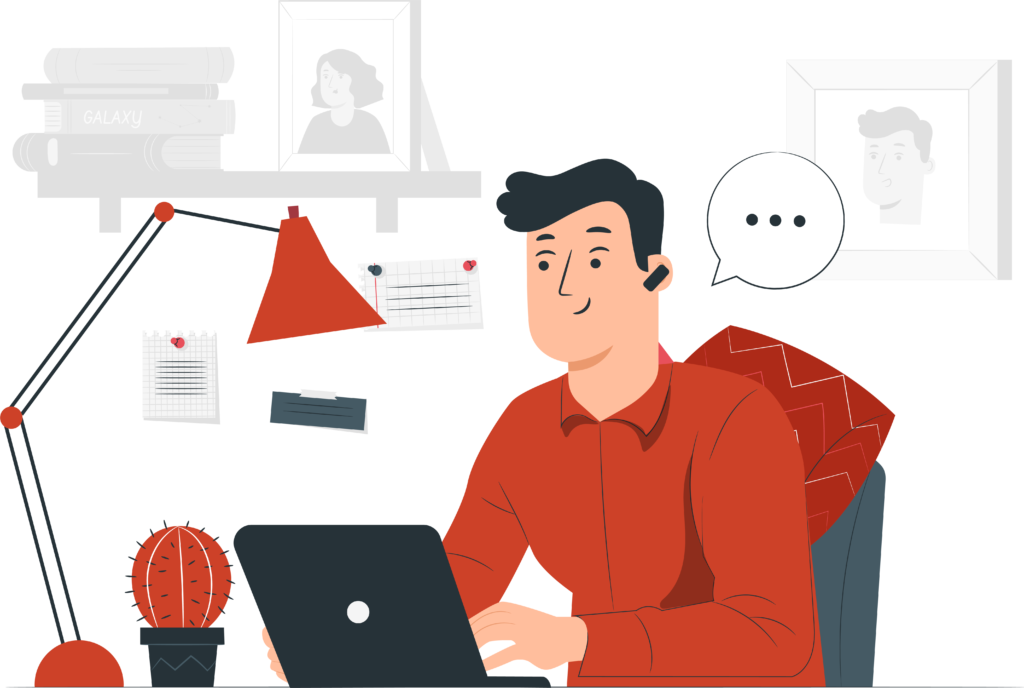 Supply chain challenges with computer chips, energy and more have driven up inflation. The Great Resignation, an ongoing trend in which employees voluntarily resigned from their jobs en masse beginning in early 2021, has compounded these challenges. The pandemic has allowed staff to rethink their careers, work conditions, and long-term goals. Now the question is – do you think skilled staff should be bound to serve in a sector for a preset period under an agreement that their expectations are satisfied?
*The result of December's poll is here!*
Is it a good idea to have HR policies defined by employee loyalty rather than the organisation's band structure?
My take on Top topics
1. Meeting your goooooalll!

Did you catch the exciting FIFA World Cup 2022 finals? That match proved that it doesn't matter if you don't win for a while. It doesn't mean you are any less of a champion. This was Argentina's first football world cup victory since 1986, and they won the record $42 million prize. The right moves will ultimately pay!
2. Say it like Ronaldo
Speaking of world cups, a few weeks after the finals, Cristiano Ronaldo's presentation ceremony at Al Nassr reached 3 billion views around the world. That's more views than the 2022 Football World Cup finals! This made me believe that a human whose actions are lovable can win greater attention than even the most hyped event. Want a few career changing tips from Ronaldo? Watch his video.
3. Action takers vs Action trackers
When I speak with friends in the IT industry, I come across a common complaint. Those who actually deliver the work are not happy when staff from governance bodies like Project Management Office ask them the 'What if', 'Why' and 'Why not' questions.
The reason – they feel the PMO staff are either unmindful or unaware of what it takes to complete a work. When those who deliver work lose their motivation by answering these questions and spend time sharing their woes instead, it impacts the speed to market.
What could be the solution? Anyone who manages PMO should be allowed to have hands-on experience in the project for 3-6 months. This way the PMO can pre-empt and support instead of shooting questions in the dark and shooting down the staff motivation. What do you think? Let me know at reach@authorvenkat.com.
I recommend:
1. Book: 'How Come No One Told Me That?' by Prakash Iyer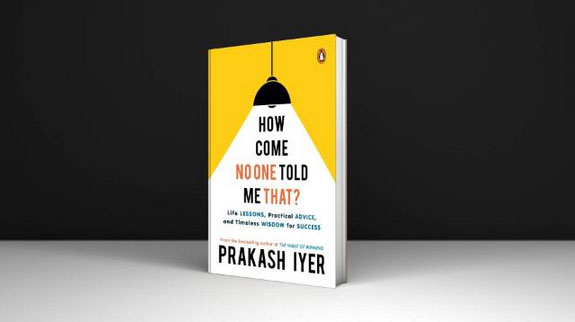 Why I loved it: The author shares profound lessons through simple analogies and life experiences. Here is an example – 'Never attribute to malice that which can be explained by negligence.' Got only 11 bananas when you paid for 12? No, the fruit vendor is not a cheat. He miscounted. Your friends went out for a movie without telling you? No, it's not that no one loves you anymore. They forgot, that's all.
When things happen that can sour your relationships, tell yourself it was an oversight, an unintended mistake or stupidity. It is not that the world is conspiring against you. Isn't that a razor sharp moral?
Think of investing in this book this year for more life lessons, so you never have to say, 'How come no one told me that?'
2. Video: How to start a movement by Derek Sivers
Why I loved it: Have you noticed that except for your closest friends, the world at large is not too patient in listening to your message? People love to watch YouTube shorts or Insta reels more these days. For those who want to earn more followers without spending a lot of money, this 3-minute TED Talk is a must-watch.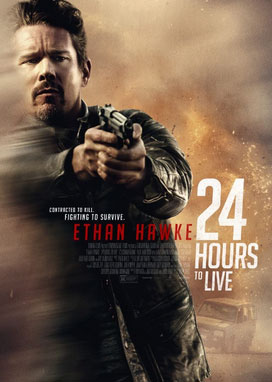 Why I loved it: The movie brings out the value of priority. The protagonist, a hit man who has killed several people, gets an extension of 24 hours after his death. When resurrected, his priorities turn out to be diametrically opposite to what they were in his life. He does not hesitate to lay down his life for his principles. Money is no longer a priority. He still fights, but this time against the people who experimented with a tech trial and caused the death of many civilians in an African village. We often forget that we have limited time to make an impact. This movie inspires you to rethink your priorities and rejig them.
Join me in…
Interest pays huge interest
One weekend, I was working on a creative project that required some references. I took my laptop to the Anna Centenary Library, and worked there through the evening.
On the way back, I stepped into the Hotspot Menswear store for the first time and bought a fashionable T-shirt. As the bill was being printed, I spoke with the man in his twenties at the counter about their trendy collection, their great service, and also about his own background and interests in reading.
I then went to a bookstore and a grocery shop before finally heading home. Only once I reached home did I realise that my laptop was no longer with me. I went back to the grocery store but they hadn't seen the laptop back. I went to the bookstore but they hadn't seen it either. Since the Hotspot store was quite far, I called them up with faint hope. The moment the boy heard my voice, he said, 'Sir, I recall you. We spoke in the afternoon. Yes, your laptop bag is here. I am happy that you are visiting us again.' By the time I arrived there, he had visited my website and discovered something more about me.
This incident once again proved that when we take interest in anyone and go beyond just the transactional conversations, they become a lot more courteous and begin taking interest in us.
So when you visit a shop next time, don't just inquire about the price and exchange offers. Exchange pleasantries with the sales people and get to know something about them. When you leave the store, you will also leave an impression. Try this and tell me how it works on reach@authorvenkat.com